Mountain Biking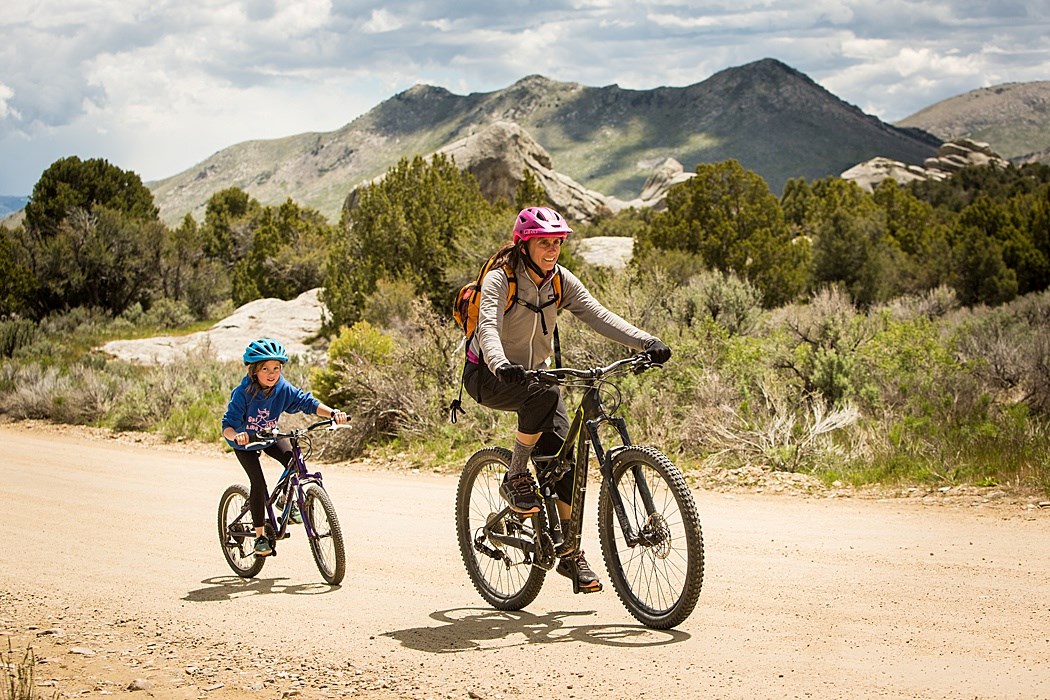 Mountain biking is a great way to explore the Circle Creek Basin in the shadow of Granite Peak. The road from Circle Creek Overlook to Stripe Rock is closed to motorized vehicles, but open to mountain bikes.
The road from Elephant Rock to the Nematode and beyond to the Bread Loaves along the Tea Kettle Trail is another excellent ride, offering spectacular views of the City of Rocks. Check out our biking trail maps available at the visitor center.
Nearby Castle Rocks State Park offers additional trails for mountain biking. Park rangers recommend the five-mile Castle Rocks Trail, which loops around the geological area, and rises over 920 feet in elevation at the half-way point.
Some trails are closed to bikes due to the steep, highly erodible soils, or because foot-trails dead-end at rock climb staging areas. Bikers should always yield to horses, and hikers.
Last updated: May 2, 2020