Climbing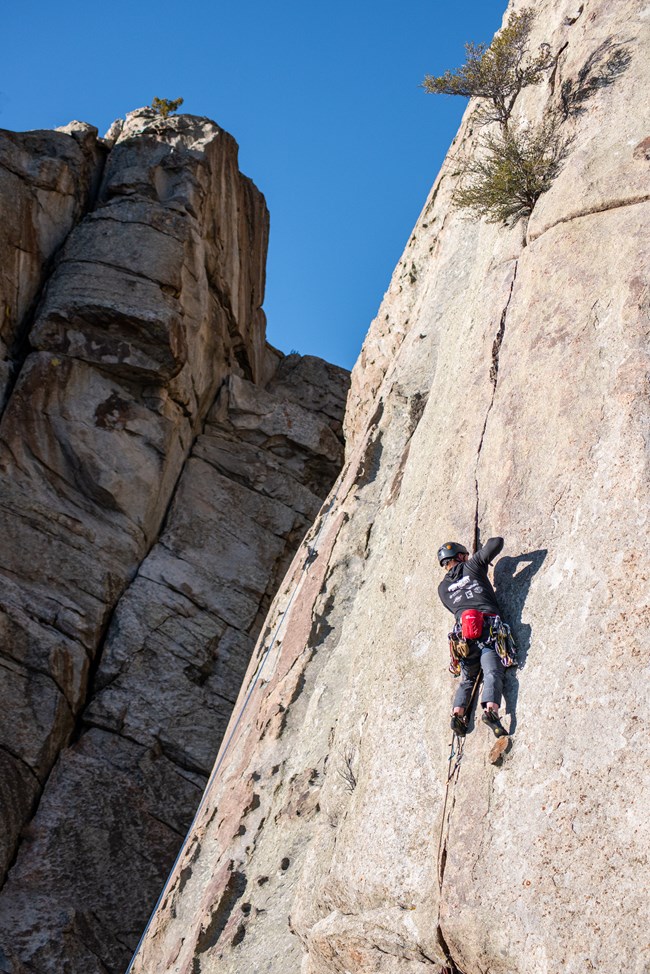 Popular since the 1970's, City of Rocks granite is internationally renowned among climbers. There are over 600 routes here, both traditional and sport. Climbs vary from 30-600 feet, rating from the relatively easy 5.6 to the extremely difficult 5.14. A number of guidebooks to both City of Rocks and Castle Rocks are available at the visitor center.
Climbing is managed, and a permit is required before placing permanent anchors. Otherwise, visitors are free to climb established routes, or just scramble around. Be aware of private lands within the Reserve as well as rock closures along the California Trail. Some rocks and routes are closed seasonally for nesting raptors.

Learn about climbing safety.
Last updated: August 22, 2021