History & Culture

City of Rocks National Reserve and Castle Rocks State Park are part of the original territory of Numic speaking people from Shoshone and Paiute bands. They and their ancestors moved seasonally across the Great Basin and surrounding areas following game and other resources. Pine nut gathering is still practiced by tribal members in the parks today.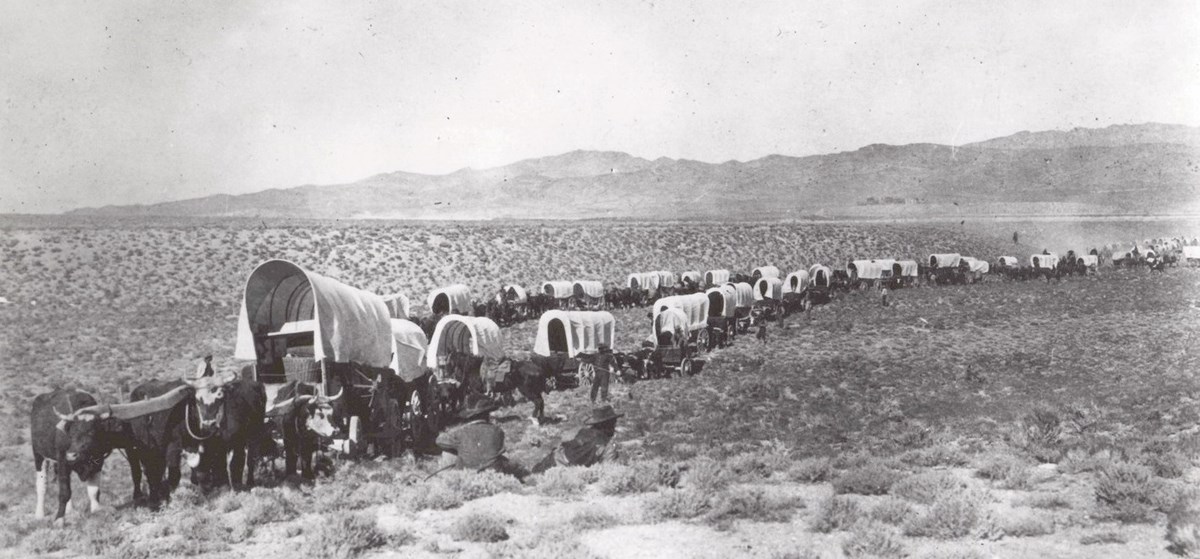 The California Trail

Over 240,000 people traveled the California Trail between 1843-1882 with the heaviest traffic occurring between 1849 (the beginning of the Gold Rush) and 1869 (the completion of the Transcontinental Railroad). California Trail Pioneers were leaving civilization as they knew it for new lives and opportunities in the West. The City of Rocks became a beacon for emigrants marking progress along their journey. Some travelers commemorated their passage through the area by writing their names in axle grease on rock faces. Many of these signatures are still visible today. Initially, emigrants and their loaded wagons were guided on the route by experienced mountain men. Later wagon parties followed the trails themselves, perhaps with the help of journal accounts of previous migrants. By 1846, emigrants headed for Willamette Valley in Oregon also used this route as part of the Applegate Trail. In 1848 the Salt Lake Alternate Trail was blazed from Salt Lake City, Utah, passing through Emigrant Canyon where it connected with the California Trail in the City of Rocks.

Much of what we know about the journey along the California Trail comes from the journals of emigrants who passed through the area. Read through some of their entries here.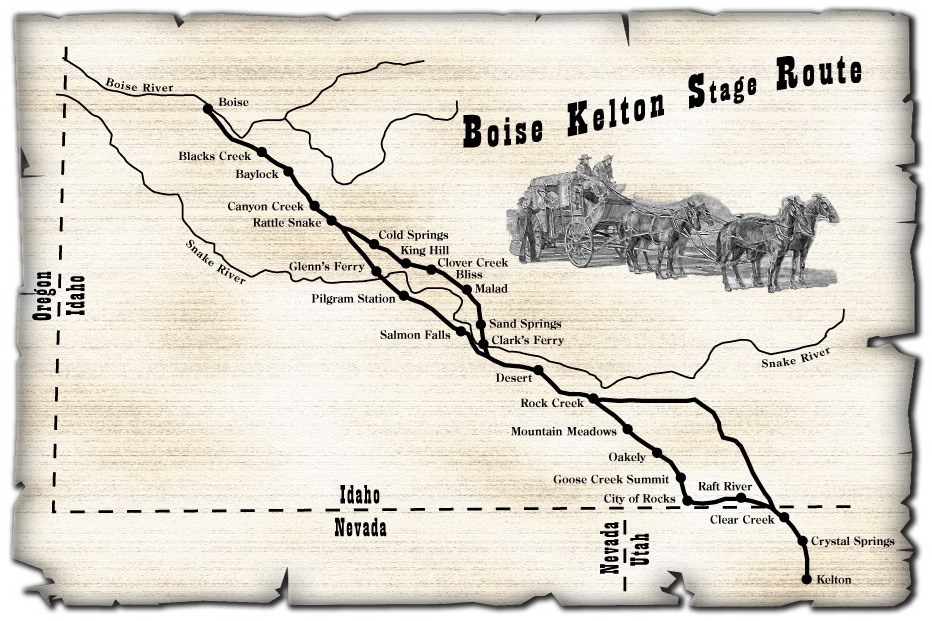 The Boise Kelton Stage Route
John Halley's stage route connected the railroad in Kelton, Utah with Idaho's mining hub in Boise. The track supplied early economic development throughout Idaho, which won statehood in 1890. The route passed through the City of Rocks, where a stage station was set up near the junction of the California Trail and Salt Lake Alternate Trail.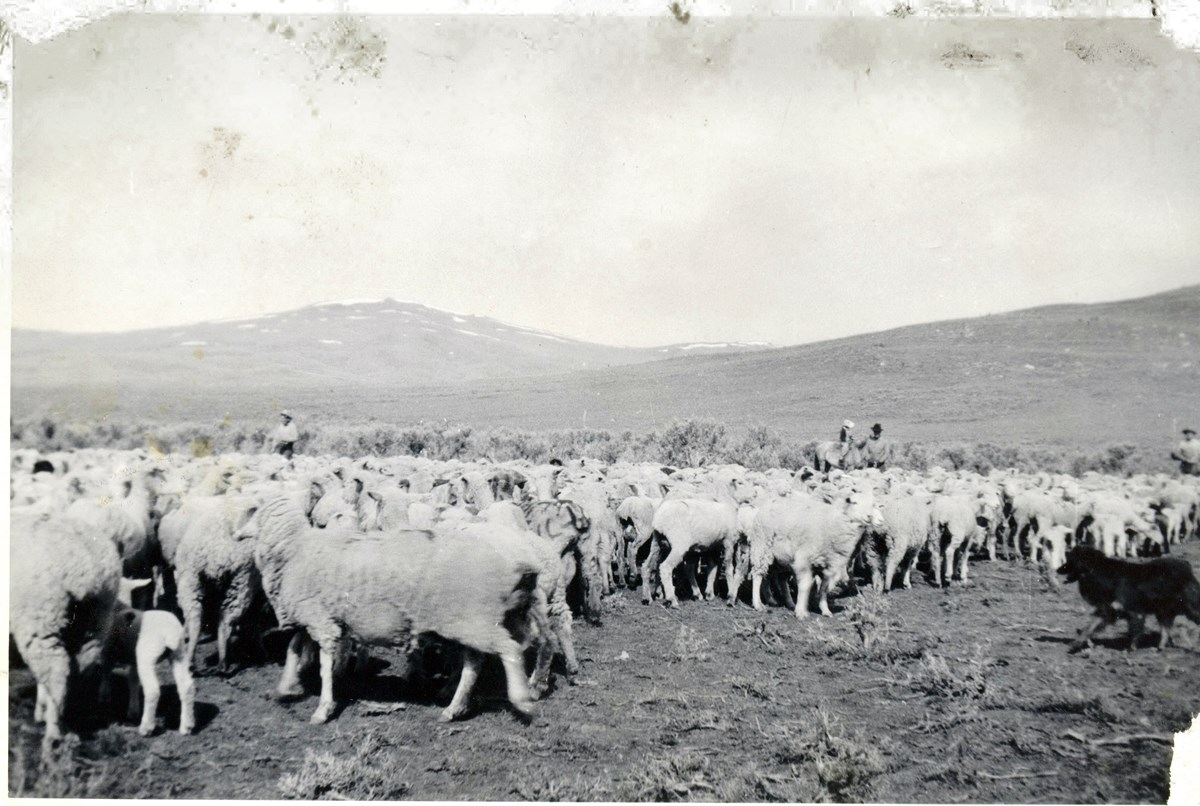 Early Settlers
Settlers began to homestead in the City of Rocks area in the late 1800s. Dryland farming declined during the drought years of the 1920s and 1930s, but ranching survived. Livestock grazing began with early wagon use of the area in the mid-19th century and continues today.


History of the Circle Creek Rock House
The original rock house was built in 1904-1905 by Aaron McBride, a rock mason, and William E. Tracy, a rock layer and house builder. Eighteen-inch thick rock walls were installed to provide excellent insulation keeping the house warm in the winter and cool in the summer. The Tracy family lived in the rock house for five years.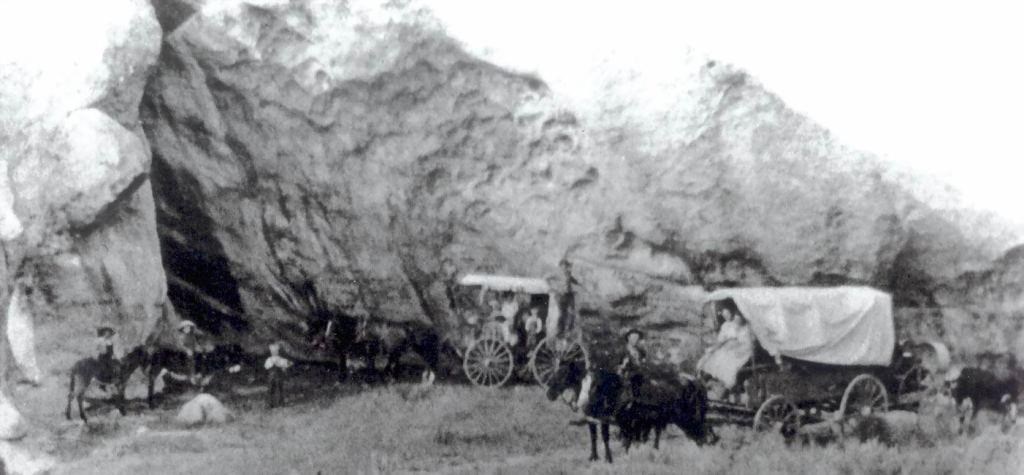 Last updated: January 29, 2020