Hiking Safety
Hiking is a great way to explore City of Rocks and the best way to have a fun and safe hiking adventure is plan ahead of time.
Take note of the following information to avoid some common mistakes.
Explore the great outdoors safely with following tips
Wear sturdy hiking shoes.
Hiking alone is not recommended.
Avoid surprising wildlife by making noise while hiking.
Stay on established trails for your own safety and to prevent soil erosion.
Know the difficulty level of the trail and your physical abilities and limitations.
Horses have the right of way; step off the trail and remain quiet while they pass.
Tell someone where you are going and when you expect to return, then check in with this person when you return.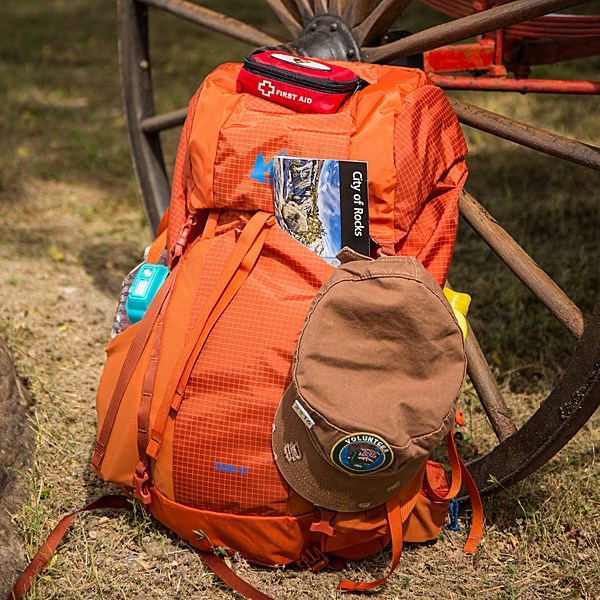 Remember to pack the ten essentials:
Hydration (at least 20 oz (.6 L) of water, more on warm days & water treatment supplies)
Nutrition (food for one entire day)
Layers of clothing for variable weather (rain jacket & warm layers)
Sun protection (sunglasses, sunblock, hat)
First aid kit (plus first aid knowledge)
Navigation tools (map, compass, GPS system)
Repair kit and tools (pocket knife, multitool, etc)
Illumination (headlamp or flashlight with extra batteries)
Emergency Shelter (emergency bivy bag)
Fire (matches, lighter, fire starters)
Last updated: August 15, 2019