Volunteer
There are many ways you can help the City of Rocks National Reserve and support it's historical culture and geological beauty. From preserving our natural resources to educating visitors of it's historical significance, the park provides opportunities to share your expertise, meet new people, and enjoy recreational amenities. Volunteer opportunities are endless and your time will be well spent and rewarding.
Become a campground host or volunteer for other services at City of Rocks National Reserve. Volunteers are often needed in the visitor center, educational roles, maintenance, public information, and retail sales.
Other volunteer opportunities include: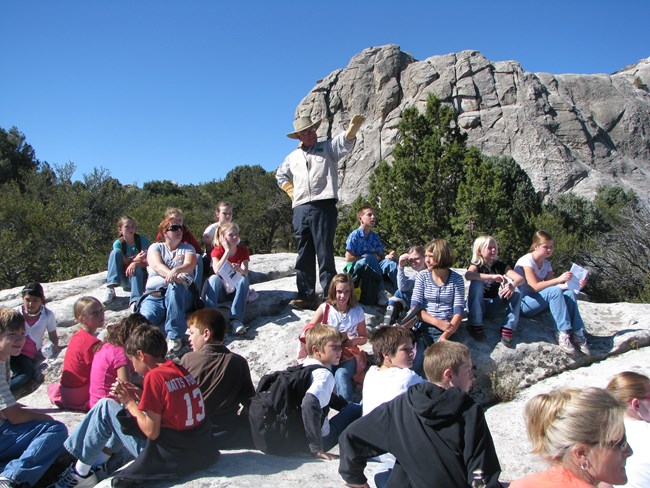 develop and lead a mountain bike rental program
rebuild fences in back-country
create trail signs using a computer operated sign router
teach or demonstrate basic climbing techniques
birder and wildflower guide services
landscape and beautify facilities and visitor centers
convert digital photos of park herbarium to on-line web herbarium for park visitors
develop a photo database of all place-names (rocks, routes, mountains, etc.)
develop a photo inventory of all capital equipment
back-country patrols in core season
If you are interested in volunteer opportunities at City of Rocks National Reserve and other parks in idaho fill out an
online volunteer application
provided by Idaho Department of Parks and Recreation.
Last updated: January 30, 2020