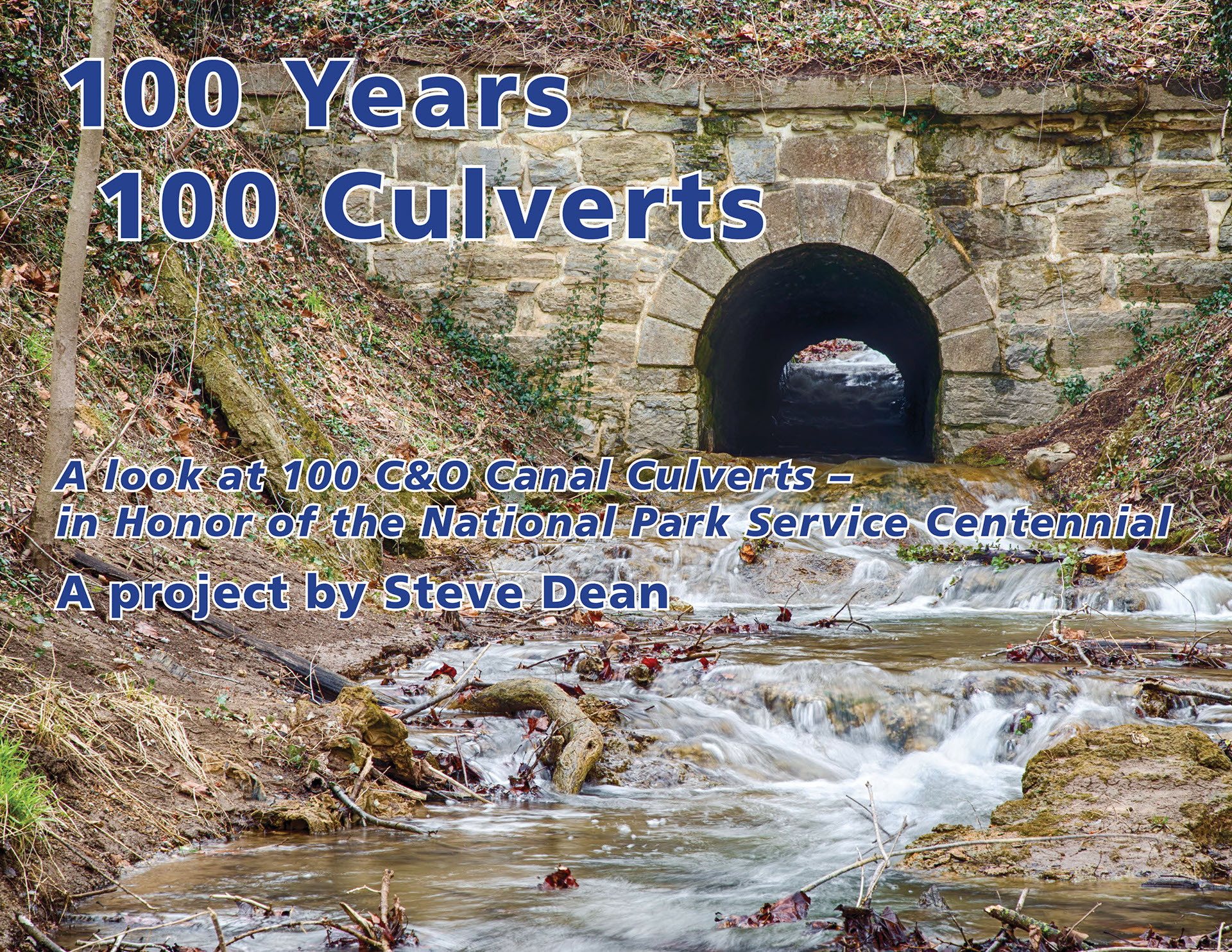 News Release Date:
July 25, 2016
Contact: Linzy French, 301-714-2201
Sharpsburg, MD- Steve Dean, longtime Chesapeake and Ohio Canal National Historical Park (C&O Canal NHP) volunteer and recipient of the 2016 regional Hartzog Enduring Service award, will be presenting a one hour presentation on the culverts of the C&O Canal NHP on Saturday, July 30th at 10:00 AM at the Ferry Hill Plantation House in Sharpsburg, MD.
"100 Years, 100 Culverts" is a presentation that highlights 100 of the canal's over 160 culverts in honor of the National Park Service Centennial celebration. A culvert is a structure that allows water to flow under the canal in certain locations. Steve is a photographer with the C&O Canal Association, and takes a special interest in the canal's culverts.The presentation will feature photographs of a wide range of culverts and discussion of the function, conditions and other aspects of culverts that you can find on the towpath today.
Space is limited to the first 25 guests. If you would like to attend this event, you must RSVP to Linzy French with your name and how many will be in your party. This event is free to all visitors. For more information or to RSVP, please contact Linzy at 301-714-2201 or e-mail us.
Parking can be found at the Ferry Hill Plantation House. The address is 16500 Shepherdstown Pike, Sharpsburg, MD 21782.
This is special programming commemorating the Centennial of the National Park Service. Stay tuned to the Park's website,
www.nps.gov/choh
and the Centennial website, findyourpark.com, for more events celebrating 100 years of the National Park Service.Follow us on Facebook at
and on Twitter
.