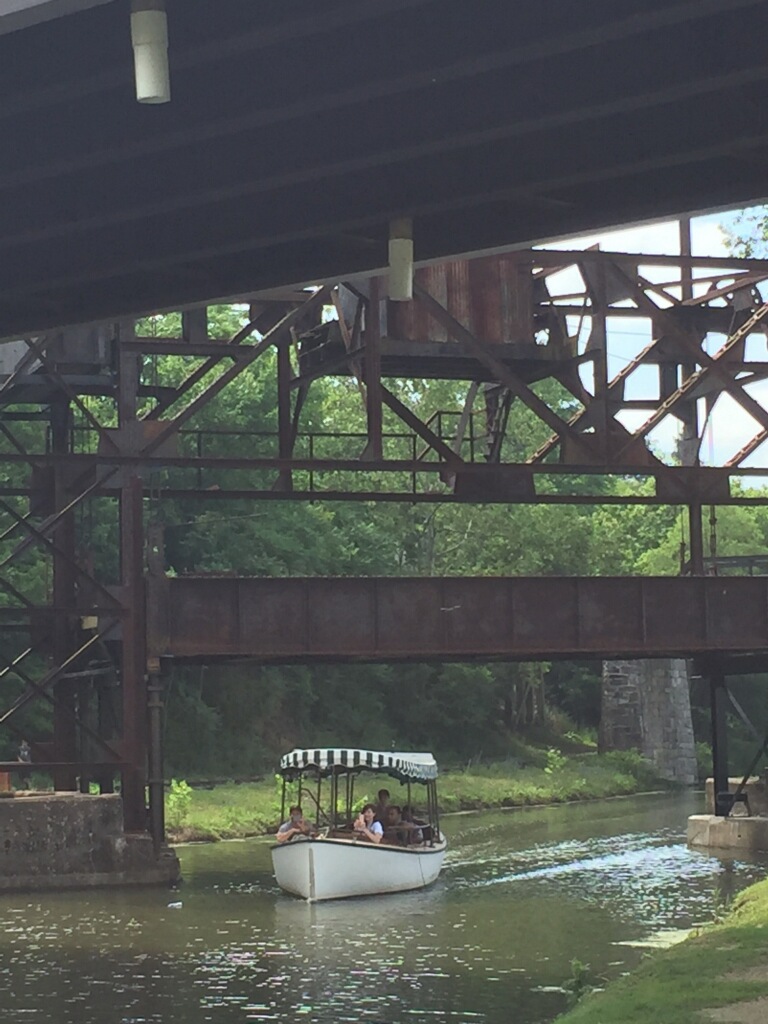 News Release Date:
June 29, 2016
Contact: Catherine Bragaw, 301-714-2238
After weeks of rising expectations, the Chesapeake and Ohio Canal (C&O Canal) National Historical Park is proud to announce the Western Maryland Railroad Lift Bridge at Williamsport, the only bridge of its kind along 184.5 miles of the C&O Canal, has been raised and secured in position. For the first time in 92 years, boats on the watered canal section in Williamsport can now pass under this historic bridge. The $285,000 interpretive project was paid for by recreation fee money collected at the park. Visitors can experience passing under this historic bridge during the park's launch boat interpretive tour at Williamsport.
Join us at Williamsport for a ranger-led Launch Boat interpretive tour featuring the new extended boat tour that takes you under the RR bridge and into the Cushwa basin. Programs are available now through Labor Day from Thursday - Sunday at 11:00am, 1:30pm, and 3:00pm. Programs are free of charge, but donations are welcome.Call the C&O Canal Williamsport Visitor Center at 301-582-0813 for more information on reserving seats.
In the upcoming weeks additional repairs will begin on the C&O Canal's Lock 44 at Williamsport that will add a working historic lock structure to support interpretive boat programming. The work will require a lowering of the water level downstream and sandbagging the Lock to dry it out. There is no timetable on the duration of this project.