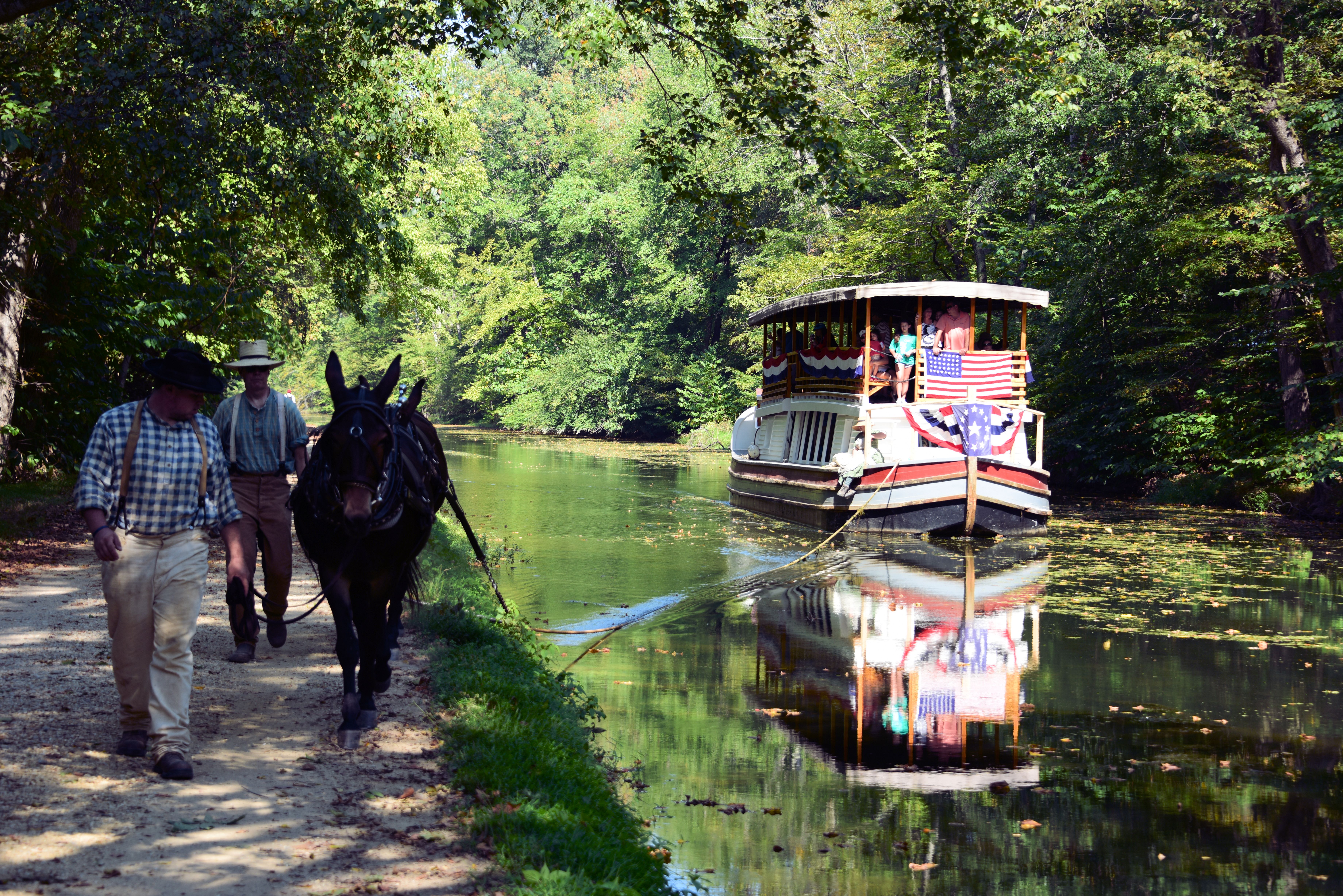 News Release Date:
July 1, 2016
Contact: Kelly Fox, 301-767-3714
Potomac, Md.- The Chesapeake and Ohio Canal (C&O Canal) National Historical Park will celebrate the nation's birthday on July 1st-4th at the Great Falls Tavern located at 11710 MacArthur Boulevard, Potomac, MD. Various ranger programs and activities will be offered to visitors throughout the weekend.
Our mule-drawn canal boat rides on the Charles F. Mercer excursion boat will focus on various patriotic themes and feature musical interludes. Excursion boat tours are ranger-led, one-hour programs and will be offered each day starting Friday, July 1 through Monday July 4 at 11:00am, 1:30pm and 3:00pm.
To confirm the boat ride and other programming, please call 301-767-3714 for details as special circumstances may affect this schedule. Canal Boat Ride Prices: $8.00 for adults (ages 16-61), $6.00 for seniors (ages 62 +), and $5.00 for children (ages 4-15). Children aged three and under ride free. In addition to the boat excursion fee, there is an entrance fee to the park of $10.00 per single vehicle.
Ranger programs will also be patriotically themed and are offered at the Great Falls Tavern Visitor Center starting at 12:15pm on Friday July 1 through Monday July 4.While you are at the Visitor Center, pick up a free trail pack full of information about mules, canal operations, Civil War history and how to protect National Park Service sites.
Check our Website and Facebook page for additional special event information and ranger-led programs. www.nps.gov/choh, www.facebook.com/chesapeakeandohiocanal Join in the conversation this summer! #CandOcanal #great falls #towpath #mules #potomac #picnicinthepark #NPSCentennial Great Falls Tavern is located at 11710 MacArthur Boulevard, Potomac MD. 20854. Or please call 301-767-3714 for more information.