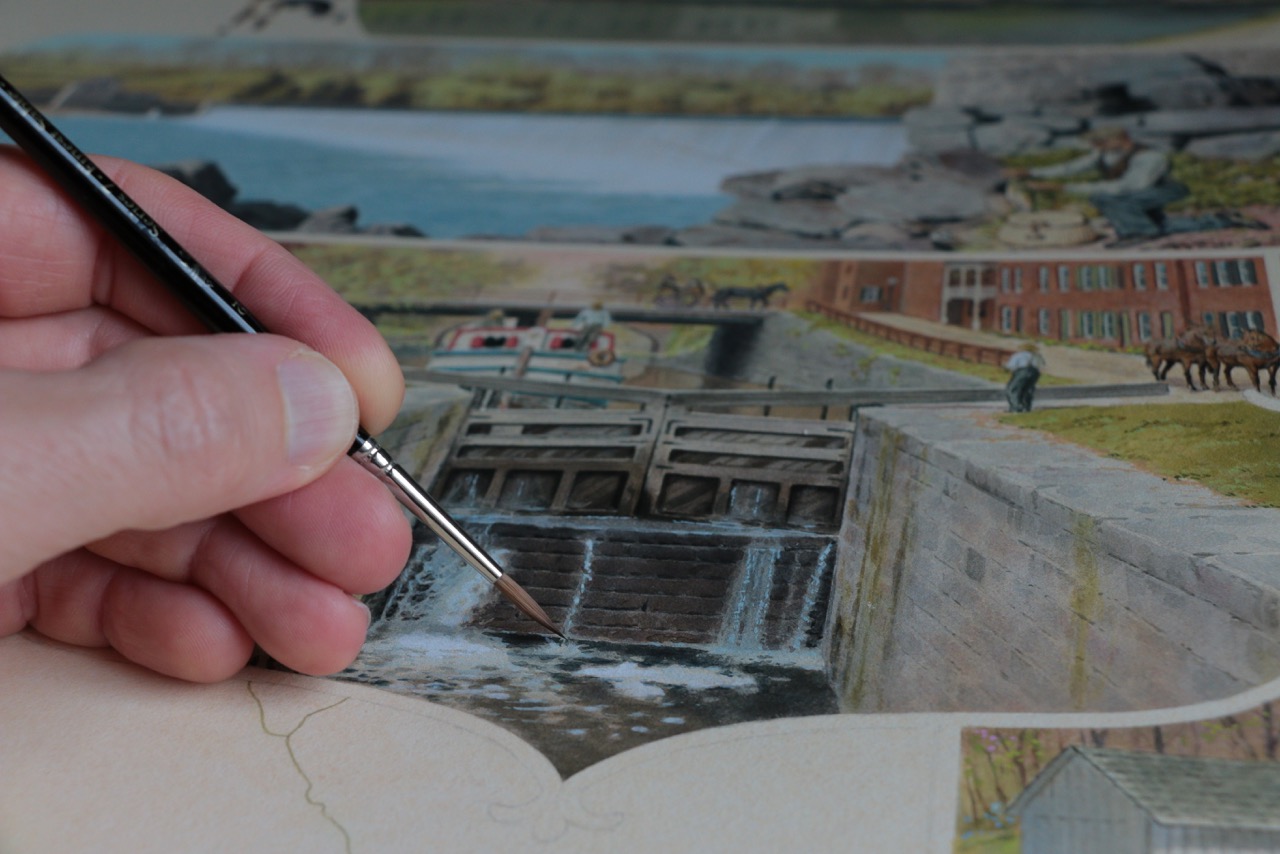 News Release Date:
June 6, 2016
Contact: Rita Knox, 301-722-8226
Cumberland, Md. –C&O Canal National Historical Park will be offering a series of programs on Saturday, June 11, 2016 as part of the annual Heritage Days Festival in Cumberland, Maryland.These events are in celebration of the 2016 National Park Service Centennial.Please join us at Canal Place for a series of free events!
The Cumberland Visitor Center is open from 9 a.m. to 5 p.m. daily.The replica canal boat "The Cumberland" will be open for tours on June 11 from 11 a.m. to 4 p.m. and on Sunday, June 12 from 1 p.m. to 4 p.m.
On Saturday, June 11, the following programs will be offered:
●11 am to 2 pm -Visitors will have a chance to "Meet the Mules" at the Canal Place Festival Grounds.
●11 a.m. to 3 p.m - Members of the C&O Canal Association will be staffing an information table from near the National Park Service Office Building on the canal basin;Maryland DNR staff will be in the Canal Place Festival Grounds with Healthy Kids activities and a Scales and Tails program.
●11 a.m. - Join historian Karen Gray in the NPS Canal Classroom on the canal basin for her program,"Irish Laborers that Built the C&O Canal."
●12 noon -The Gilmore's Light Ensemble will perform period music on the Main Stage at Canal Place.
●1 p.m. - An original artwork created by artist Mark Stutzman and commissioned by the C&O Canal Association will be unveiled on the Main Stage. This artwork was done in honor of the historic C&O Canal to celebrate the National Park Service Centennial.
●2 p.m. - Gordon Swan, grandson of Cumberland canal artist John Louis Wellington, will present a slide program of Wellington's canal art in the Canal Classroom, located on the canal basin.
●3 p.m. - Ranger Rita Knox will conclude events in the Canal Classroom with a program entitled "From Tunnel to Terminus - The Western End of the C&O Canal".
Images of Mr. Stutzman's artwork is attached. For additional information about park programs during Heritage Days, call the Cumberland Visitor Center at (301) 722-8226.
The Centennial of the National Park Service will be celebrated throughout 2016.Stay tuned to the Park's website, www.nps.gov/chohand the Centennial website, findyourpark.com, for more events celebrating 100 years of the National Park Service.Follow us on Facebook at chesapeakeandohiocanal and on Twitter @COcanalNPS