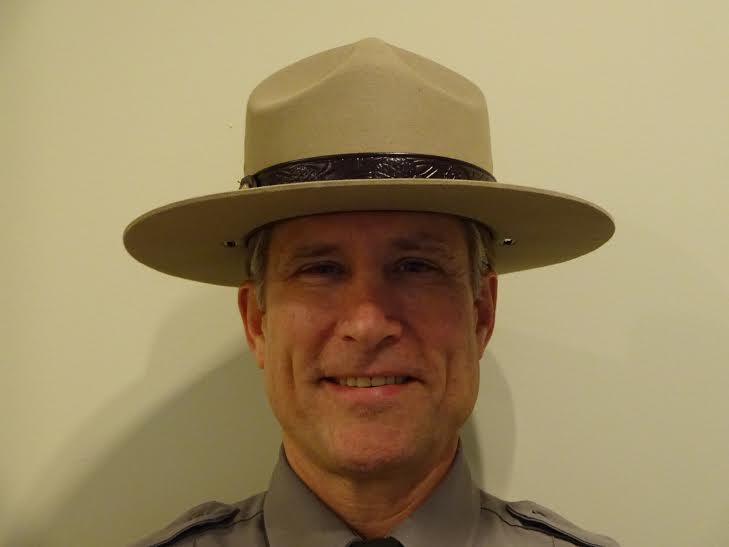 News Release Date:
December 11, 2014
Contact: Hollie Lynch, 301-491-0149
Hagerstown, MD. –The Chesapeake and Ohio Canal National Historical Park (C&O Canal) is pleased to announce John A. Noel has been selected as the park's Deputy Superintendent effective November 16, 2014.
As Deputy Superintendent, Mr. Noel will be responsible for the day to day operations of the C&O Canal, which directly impacts the experience of more than 5 million annual visitors. The diversity of Mr. Noel's responsibilities is evident in the unique characteristics of the C&O Canal's resources and operations which range from robust interpretive, education and volunteer programs, to protecting and preserving thousands of natural and cultural resources in the 184.5 miles of park, spanning across the state of Maryland and into the District of Columbia.
"As the national parks approach their centennial in 2016 and plan for a second century of engagement with the American public, John is ideally qualified to serve as the park's deputy superintendent," stated C&O Canal Superintendent Kevin D. Brandt. "John is an experienced manager who has taken on increasingly more challenging positions and performed transformational work to develop interpretive and educational programs that reach new audiences and utilize new technologies to build relevancy." 
During his fourteen years working for the National Park Service, Mr. Noel has held several positions at the C&O Canal. In 2001 Mr. Noel began volunteering at the C&O Canal's Williamsport Visitor Center before joining the park staff as the C&O Canal's Volunteer Coordinator where he built a robust volunteer program that won the highest recognition among national parks and federal agencies, respectively. As the park's Partnership Coordinator Mr. Noel brought more than $3.5 million into the park through partners. His success eventually led to the establishment of the Division of Partnerships and Volunteers, where Mr. Noel brought more than $12 million to the park for a variety of historic preservation projects. Since 2012 Mr. Noel has served as the Chief, Division of Interpretation, Education and Partnerships, where he has led the merging of two divisions, revamped the interpretive and educational programs, developed and implemented a digital media plan, and managed day to day operations throughout the park. "I am pleased to accept the responsibilities of managing park operations" stated John Noel, "I most look forward to working with a great team of staff, partners and local communities as we serve millions of visitors each year." Mr. Noel is a native of the DC area and a graduate of Mt. St. Mary's University in Emmitsburg, Maryland where he earned a B.S. in accounting with a minor in finance. Post-graduation he became a certified public accountant in Maryland and earned a professional certificate in historic preservation from Shepherd University in Shepherdstown, West Virginia. Prior to working for the National Park Service, he had a successful 18 year career in sales and accounting. Mr. Noel resides with his wife and children in Shepherdstown, West Virginia.
-NPS- 
ABOUT THE C&O Canal:The Chesapeake and Ohio Canal National Historical Park preserves and interprets the historical, natural and recreational resources of the C&O Canal. Over 5,000,000 visitors a year enjoy the opportunities for recreation and understanding that the Park has to offer. For more information, visit the Park's website at www.nps.gov/choh.