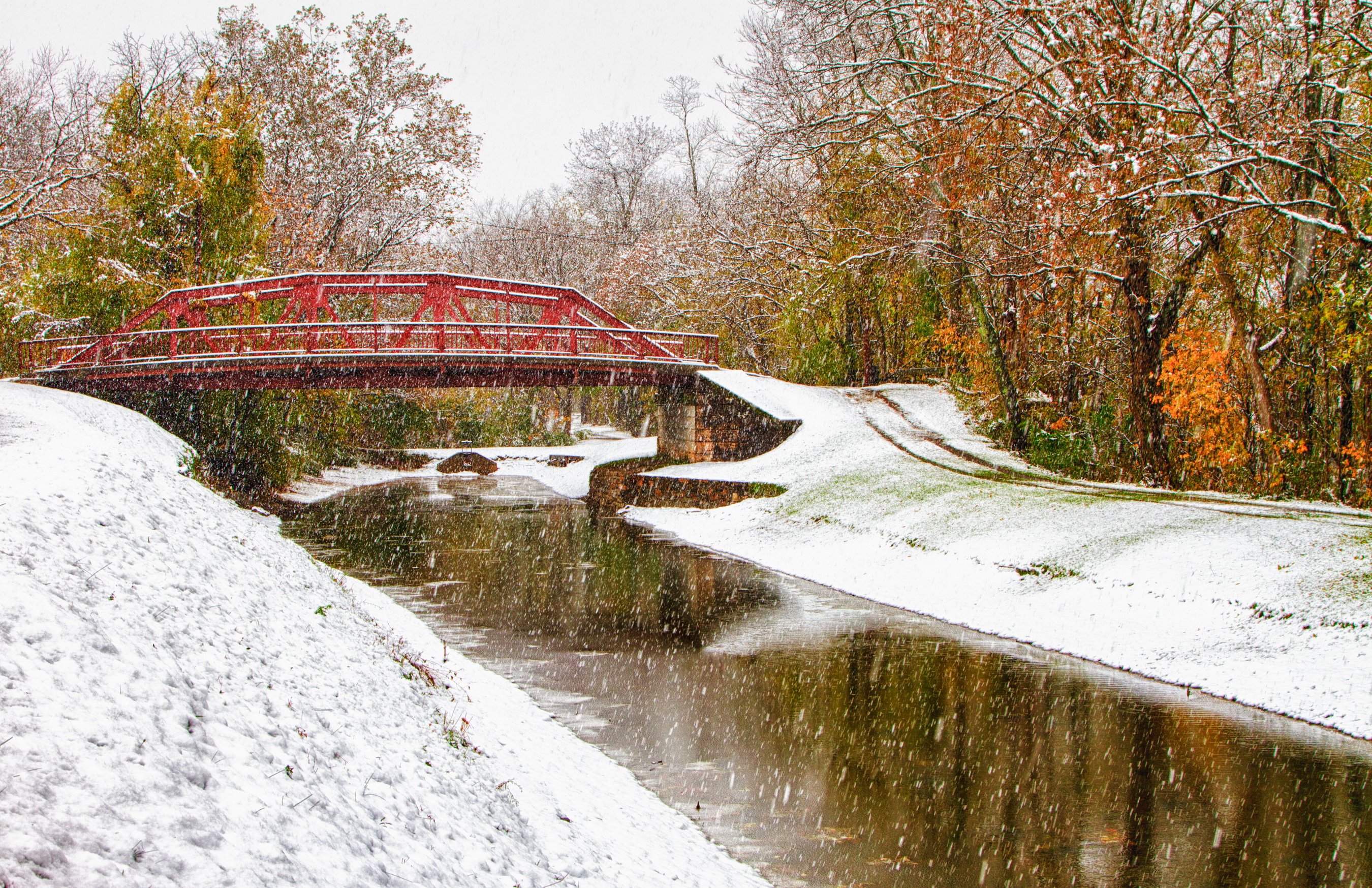 News Release Date:
November 28, 2016
Contact: Matt Graves, 240-625-2931
Civil War Christmas at Ferry Hill Plantation
Sharpsburg, MD - On Saturday, December 3 from 1:00 p.m. - 7:30 p.m., come discover how residents of Ferry Hill Plantation celebrated and mourned the passing years during the Civil War.  Spend the afternoon decking the halls of Ferry Hill with period décor. Enjoy parlor games and light refreshments as the Douglas family might have in happier times, and listen to the Lonesome Fiddle Ramblers perform seasonal music of the period.
As evening falls, come outside, gather 'round the campfire, and visit with soldiers of both sides, faced with the prospect of another year of uncertainty and memories of home.  As the evening fades and the midwinter night draws in, help light luminaria to remember those who did not return home after the Battle of Shepherdstown. Ferry Hill Plantation is located at 16500 Shepherdstown Pike in Sharpsburg, Maryland.   
Holiday Open House at Hancock Visitor Center
Hancock, MD - The Chesapeake and Ohio Canal National Historical Park and the Hancock Historical Society will be hosting a holiday open house at the historic Bowles House at 439 East Main Street on Saturday, December 3, 2016 from 10 a.m. to 4 p.m. and on Sunday, December 4, 2016 from 11 a.m. to 4 p.m. Visitors are welcome to tour the Hancock Visitor Center decorated for the season and enjoy light refreshments. For additional information, call the C&O Canal Cumberland Visitor Center at (301) 722-8226.
Museums by Candlelight
Brunswick, MD - On Saturday, December 10th from 12 p.m. - 4 p.m., join us for holiday crafts and decorations in the C&O Canal exhibit in the Brunswick Visitor Center, as part of the Frederick Historic Sites Consortium's yearly "Museums by Candlelight." Enjoy holiday decorations and make a holiday craft and discover what Christmas and winter were like on the Canal. The visitor center is located at 40 West Potomac Street, Brunswick, MD. For information on other Museums by Candlelight activities, go to the Visit Frederick site.