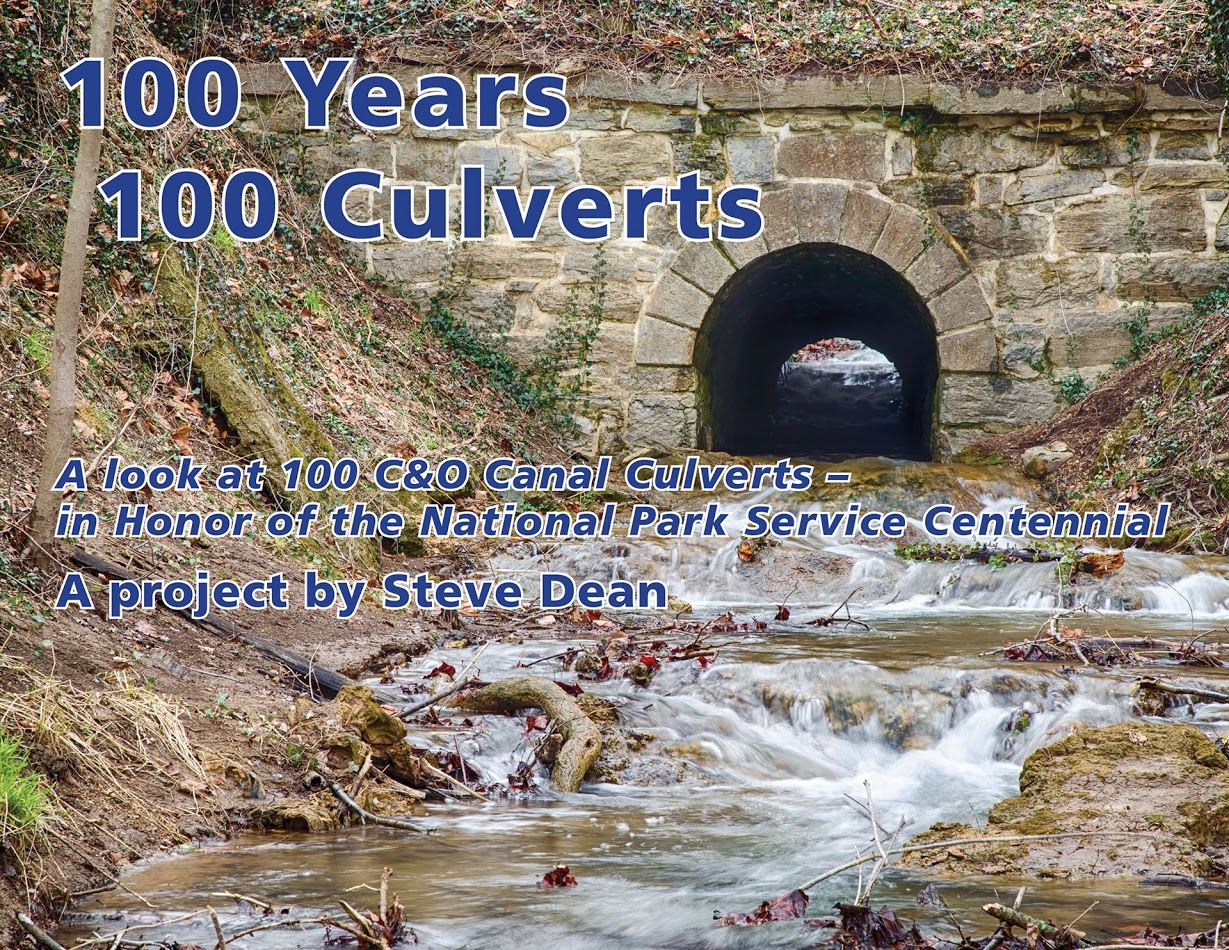 News Release Date:
January 12, 2017
Contact: Linzy French, 301-714-2201
Cumberland, Md.- Steve Dean, longtime Chesapeake and Ohio Canal National Historical Park (C&O Canal ) volunteer and recipient of the 2016 regional Hartzog Enduring Service award, will be presenting a one-hour presentation on the culverts of the C&O Canal Saturday, January 28th at 10:00 a.m. at the C&O Canal in Cumberland, MD.
"100 Years, 101 Culverts" is a presentation that highlights 101 of the canal's 160 culverts in honor of the National Park Service Centennial celebration. A culvert is a structure that allows water to flow under the canal in certain locations. Steve, a photographer with the C&O Canal Association, takes a special interest in the canal's culverts. The presentation will feature photographs of a wide range of culverts and discussion of their function, conditions and other aspects of culverts that can be found in the park today.
The event is free and space is limited to the first 25 guests. If you would like to attend this event RSVP with your name and how many will be in your party. . For more information or to RSVP, please contact Linzy French, C&O Canal Administrative Assistant, at 301-714-2201 or
e-mail us
.
Free parking can be found at the Howard Street parking lot located under the I-68 overpass in downtown Cumberland. The presentation will take place at the National Park Service building at 10 Howard Street located in the Canal Place Shops.