Field Trips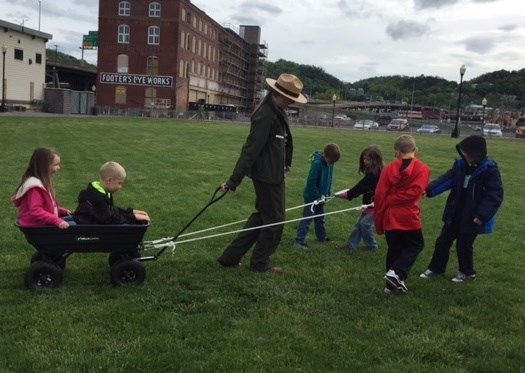 We are pleased to offer a variety of curriculum-based education programs developed in partnership with talented, local teachers. Programs focus on history, science, math and much more, and include hands-on and STEM activities. Education programs are offered during the spring and fall seasons in 3 different park locations.
To make a field trip reservation please contact us at cocanaleducation@nps.gov or by calling our Education Reservation Line at 301-714-2213.
Curriculum-based programs are available at the following locations:
The National Park Service partners with the Alice Ferguson Foundation and local schools in the Bridging the Watershed environmental education program, which includes field studies for students, institutes and workshops for teachers, and curriculum and lessons. The C&O Canal hosts thousands of students each year as they explore the Potomac River and and enhance their interest in its stewardship. Learn how to participate in this hands-on, field-based activity at a site near you by visiting the Bridging the Watershed website.
Can't visit the park? We offer lessons plans that can be used as a pre/post visit or a stand-alone lesson.
Last updated: March 23, 2021