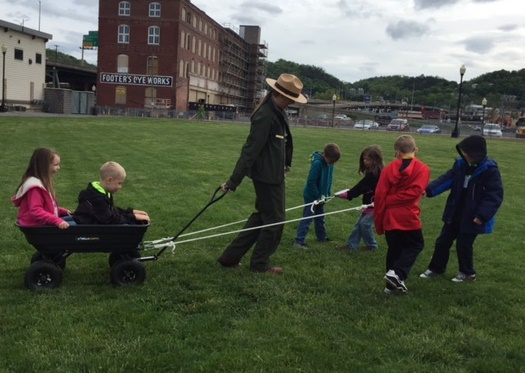 We are pleased to offer a variety of curriculum-based education programs developed in partnership with talented, local teachers. Programs focus on history, science, math and much more, and include hands-on and STEM activities. Education programs are offered during the spring and fall seasons in 3 different park locations.
To make a field trip reservation, please contact us at cocanaleducation@nps.gov or by calling our Education Reservation Line at 301-714-2213.
In partnership with the Alice Ferguson Foundation we provide Bridging the Watershed environmental education programs for middle and high school students throughout the park:
Can't visit the park? We offer in-school lessons that can be used as a pre/post visit or a stand-alone lesson. Please contact us if you are interested in having our ranger staff visit your classroom to deliver one of these lessons. Rangers are available to support in-school programs during the winter months (January to March).