Williamsport Field Trips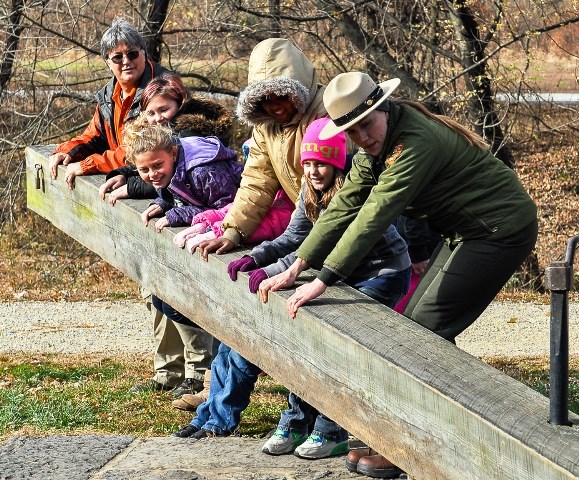 Programs are offered Wednesday, Thursday, and Friday. To schedule a field trip to Williamsport, e-mail us, or call (301) 714-2213. The address for these field trips is the Williamsport Visitor's Center, 205 W. Potomac Street, Williamsport, MD 21795.
Exploring the Cushwa Basin (4th Grade). Students develop an appreciation for the C&O Canal as they walk in the footsteps of those who lived and worked along the Canal. We make connections to our transportation and commerce history, the Civil War, and canal engineering. We also cover earth processes, such as weathering and erosion, and explore the canal's link to the Potomac River. Enhance student learning with pre- and post-visit activities which are available by request.
Location: Cushwa Basin, Williamsport.
Length: 4 hours.
Cost: free.
Last updated: March 22, 2021