News Release
Chiricahua National Monument Dark Sky Event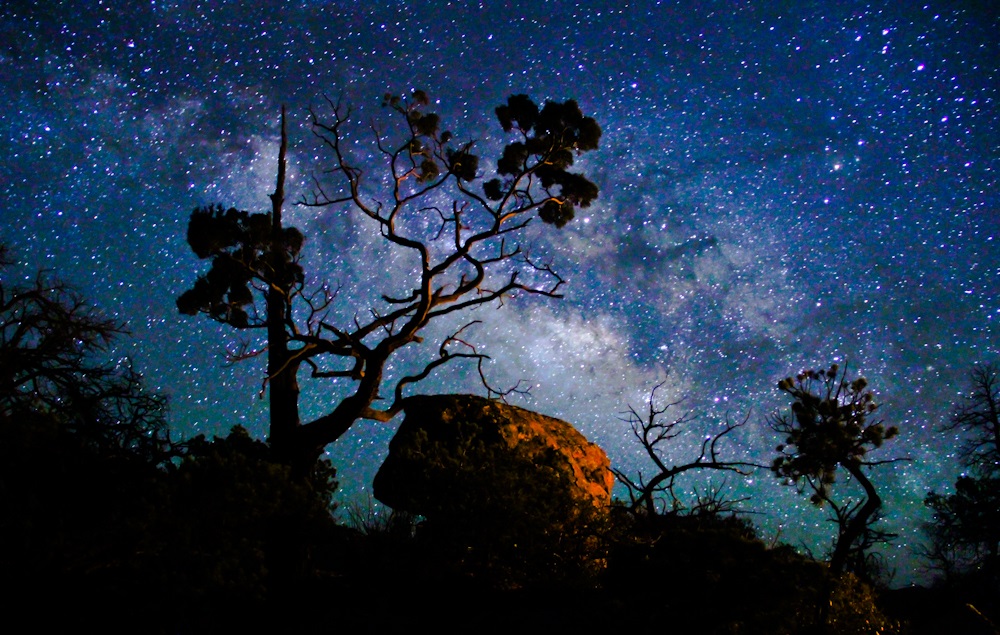 News Release Date:
March 21, 2022
CHIRICAHUA NATIONAL MONUMENT News Release
For Immediate Release
Media Contact: Matthew Cahill, matthew_cahill@nps.gov, 520-824-3560, ext. 9307
Chiricahua National Monument Night Sky Special Event
Chiricahua National Monument in partnership with the Tucson Amateur Astronomy Association (TAAA) will be hosting a night sky special event Saturday, April 2, 2022, from 7:00-9:00 pm at the Faraway Ranch parking lot, 1 mile beyond the park entrance.   Registration is required and limited
. Call the visitor center at 520-824-3560 ext. 9302 to reserve a space
.
We will be celebrating the first anniversary of Chiricahua National Monument as the 104
th
International Dark Sky Park. This certification granted by the International Dark-Sky Association recognizes the exceptional quality of the night skies in the park and the opportunities it provides for astronomy-based experiences for park visitors. 
Participants will have the opportunity to observe the Moon, the planet Uranus, and many deep-sky objects such as galaxies millions of light years away with the assistance of TAAA members and their telescopes. Also, within our own Milky Way Galaxy, we will observe star clusters, multiple star formations, stellar nurseries, nebulae, and other fun objects in the night sky. 
The Western National Parks Association will have a selection of night sky themed items and snacks for sale.
Participants should dress warmly; bring drinks, snacks, a portable chair or blanket to sit upon, and a flashlight with a red filter, if possible.
Chiricahua National Monument is located 4 miles east of the AZ HWY 181 and 186 junction, and 37 miles southeast of Willcox. Check
www.nps.gov/chir
for more park information or call the visitor center staff at 520-824-3560 ext. 9302. For details about the Tucson Amateur Astronomy Association, visit
www.tucsonastronomy.org.
The mission of the International Dark-Sky Association is to preserve and protect the nighttime environment and our heritage of dark skies through environmentally responsible outdoor lighting. Learn more at 
darksky.org
About the National Park Service: More than 20,000 National Park Service employees care for America's 423 national parks and work with communities across the nation to help preserve local history and create close-to-home recreational opportunities. Learn more at
www.nps.gov
.
E X P E R I E N C E Y O U R A M E R I C A TM
The National Park Service cares for special places saved by the American people so that all may experience our heritage.
Last updated: March 21, 2022