Animals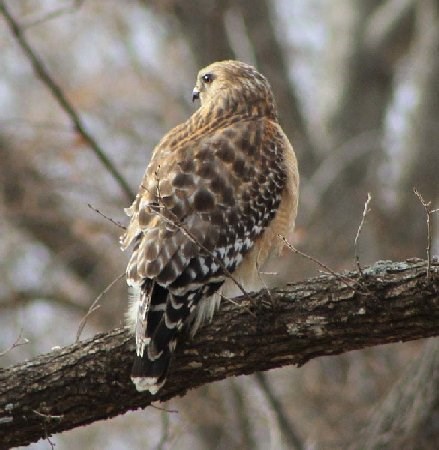 Chickasaw National Recreation Area is located between the eastern hardwood forests and the western prairies. In south-central Oklahoma, these two ecosystems form a zone known as an ecotone; ecotones tend to be very ecologically diverse.
Some common trees in this national park include: Oak, Hickory, Eastern Red Cedar, Elm, and Sycamore. Open areas within the forest ecosystem provide a place for the mixed grasses and wildflowers of the prairie to prosper. These prairie plants include: Sideoats Grama, Little Bluestem, Indian Blanket,Yucca, and Coneflowers.
A variety of animals utilize these forests and prairies. The Hermit Thrush and Flying Squirrel remain in the deep woods, while the White-tailed Deer will venture to the forest edge to increase foraging success. Some prairie species such as the Eastern Meadowlark, Bull Snake, and the Nine-banded Armadillo will also be found near the boundary between prairie and forest. This ecotone environment provides the diversity of animals that can be found in Chickasaw National Recreation Area.


Last updated: October 5, 2016