Places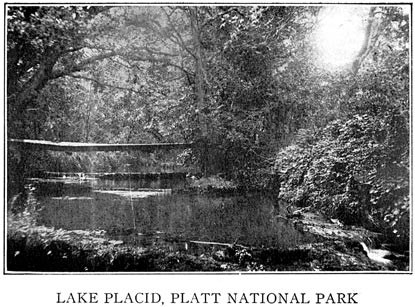 The historic places of Chickasaw National Recreation Area are centered around the former Platt National Park, today's Platt Historic District. Here, a small scale and landscape design here that provided what all national park visitors wanted: escape, relaxation, refreshment.
The living legacy of Platt National Park is the found in the landscape of the present-day Platt Historic District. The boundaries of the Platt Historic District coincide, with a few minor exceptions, with the historical boundaries of the former Platt National Park, which existed from 1906 until 1976, when it was combined with the Arbuckle Recreation Area to form the present-day park.
The roads, trails, and structures found in the historic district all have stories to tell about the earlier era of the park, and of how the park has evolved in the last century.
The following pages provide a brief exploration of some of the historic places within Chickasaw National Recreation Area.
Last updated: February 24, 2015