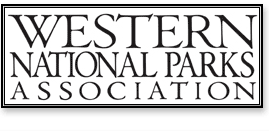 Western National Parks Association
The Travertine Nature Center hosts a bookstore operated by a private, non-profit organization called Western National Parks Association (WNPA). In addition to Chickasaw National Recreation Area, WNPA also operates bookstores in 64 other National Park Service areas throughout the western United States. A variety of books on the park or park resources are available for purchase either in person, or on-line. For more information about Western National Parks Association, or to purchase material, visit them at www.wnpa.org
Items purchased at our bookstore ultimately benefit the park and our visitors. A percentage of all sales come back to the park so that we can further assist our visitors through publications development and other services.
Please call us if you would like to purchase an item before your visit or a gift for someone. Contact us at 580 622-7234 and we can provide you with information about the many items we offer. Purchases can be made via phone by using a credit card. There is a charge for shipping.