Volunteer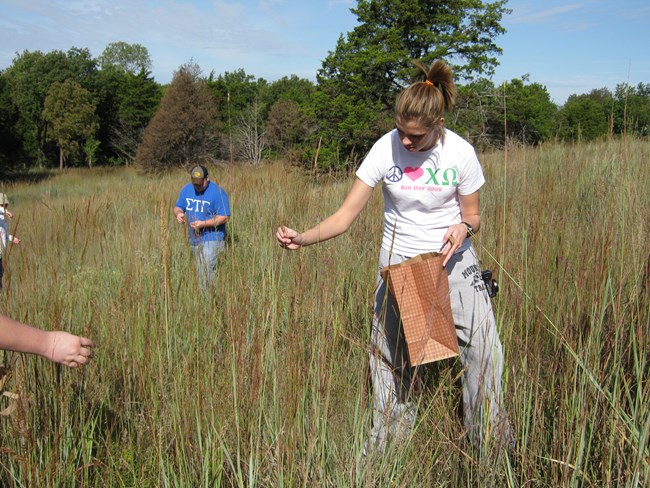 Volunteers are vital to the success of the National Park Service and Chickasaw National Recreation Area.
A wide variety of opportunities exist for groups and individuals at the park including Campground Hosting (with full RV hook-ups), Interpretation/Visitor Services, and Resource Management.
Each fall volunteers roll up their sleeves at the park to participate in National Public Lands Day (NPLD). In 2008 volunteers removed Eastern Red Cedars from the Veterans Lake area. Students from East Central University, the University of the Science and Arts of Oklahoma, and Sulphur High school removed vegetation from an historic Civilian Conservation Corps-built bridge and collected native grass seeds for NPLD 2009.
For information about current opportunities, or to apply, contact Volunteer Coordinator at 580-622-7234 or by email.
Current Volunteer Opportunities
Last updated: February 8, 2021