Fee Information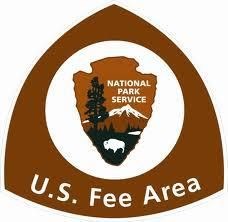 Point Park on top of Lookout Mountain is the only Designated Fee Area located within Chickamauga and Chattanooga NMP. The fee is $10.00 per adult (age 16 or older). Children 15 years or younger are free.

However, the park offers a fee waiver for educational institutions participating in field trips or educational outings. ONLY educational institutions bringing students who are over the age of 16 will need to apply for a fee waiver. Education institutions bringing students who are 15 and younger need NOT apply for a fee waiver for their students or their teachers/chaperones.

Sections 1, 2, and 5 of the attached form will need to be completed, even if your educational institution is not requesting a formal ranger-led program (please indicate on the form or in your e-mail, if this is the case).
Once completed, please SUBMIT YOUR FORM.
Furthermore, according to Reference Manual 22A: Recreation Fee Collection, the following are some examples of activities exempt from entrance fees:
Individuals conducting official business for Federal, state, tribal, or local government are exempt from paying entrance fees.
Outings conducted for non-commercial educational purposes by schools and other bona fide academic institutions.
Any person under 16 years of age including international visitors who are 15 and younger.
Holders of permits for commercial filming and still photography.
Individuals entering an entrance fee park on a fee-free day.
Researchers, contractors, vendors, and utility, delivery, or service people entering and working in the park for non-recreational purposes.
Last updated: February 8, 2023