Nearby Attractions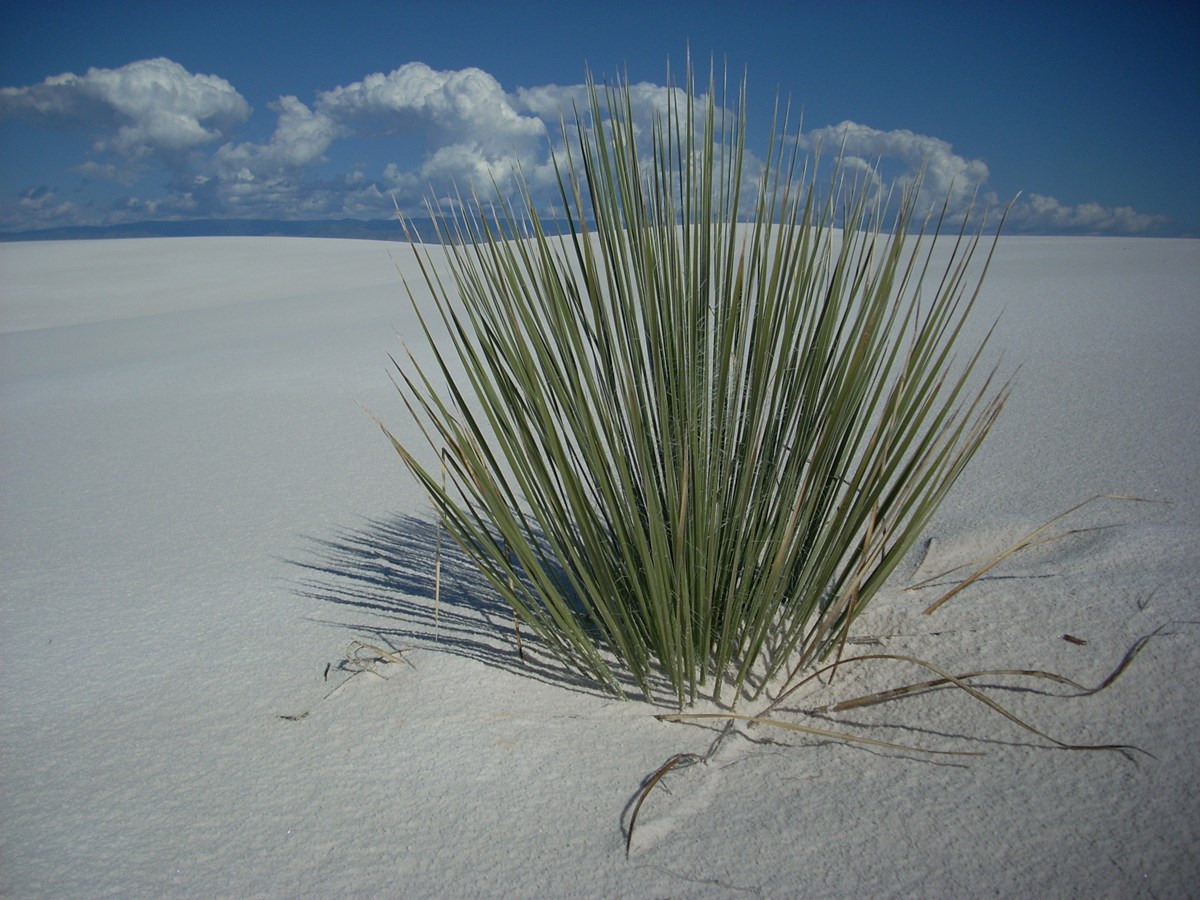 Search Filters
By Park
By State/Territory
By Event Type
State and Local Parks
The City of El Paso manages a wide range of land from neighborhood parks and recreation centers to the beautiful Municipal Rose Garden and the Rio Bosque Wetlands haven for birds. Visit the City of El Paso Parks and Recreation for more information.
At over 24,000 acres, Franklin Mountains State Park ranks as the largest urban wilderness in the continental United States.
From the top of Ranger Peak in the Franklin Mountains, look over El Paso, across Ciudad Juarez and into New Mexico.
This park has it all, rock climbing, plants, wildlife, and ancient petroglyphs. It is located about 35 miles east of El Paso, but it is well worth the visit.
Around El Paso
Go to the campus of the University of Texas at El Paso to visit this museum. Learn about the natural and cultural history of the Chihuahuan Desert and get to know the plants that grow around the area.
This striking adobe building was home to the multicultural, pioneering Magoffin family for about 100 years. With many of their authentic artifacts, the home gives a glimpse of life when El Paso was a small frontier town.
Discover El Paso like never before with the nation's first interactive Digie wall.
People have lived in and around the El Paso area for thousands of years. Investigate evidence of their lives.
In addition to displaying works from its more than 6,000 pieces in the permanent collections, the museum offers a diverse schedule of temporary exhibitions, films, lectures and concerts.
See vehicles, weapons, uniforms and other artifacts used by the U.S. Border Patrol since it was founded in 1924.
Visit these museums on the U.S. Army's second-largest installation behind nearby White Sands Missile Range.
Visitors to the Museum will learn about the Holocaust through its permanent exhibit, which features a number of multi-media galleries that chronicle the events of the Holocaust.
Scenic Drive Overlook
This short drive winds its way along the southern end of the Franklin Mountains. Periodic pull-outs allow for stopping to take in the big view over El Paso and Ciudad Juarez.
The El Paso Zoo celebrates the value of animals and natural resources and creates opportunities for people to rediscover their connection to nature.
The Tigua Indian Cultural Center offers a glimpse to five centuries of rich Pueblo history and tradition.
Visit the historic mission churches of Ysleta and Socorro and the presidio chapel of San Elizario.


Last updated: November 9, 2018