Southwest Astronomy Festival

The Southwest Astronomy Festival is an annual event that will occur for the first time

September 22-23, 2017

. Astronomy events will be held at various locations and times including Cedar City, Saint George, Ivins, Springdale, and Pipe Spring, AZ.
Come celebrate the night sky with us! We will have activities for all ages, including
Night Hikes
Solar Viewings
Educational Events
Networking Events for Astronomy Enthusiasts
... And lots and lots of star parties!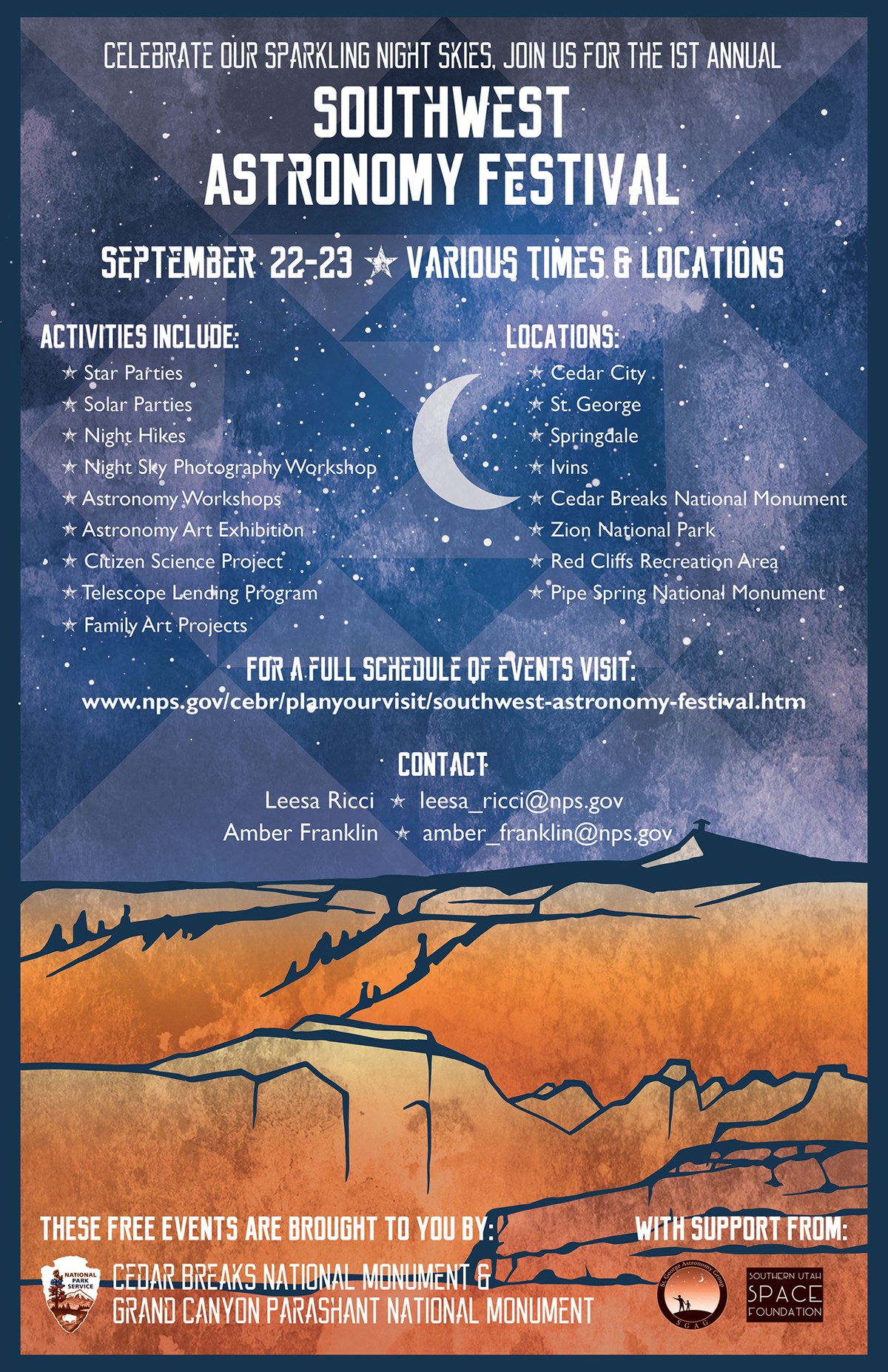 Last updated: September 14, 2017