American Bistort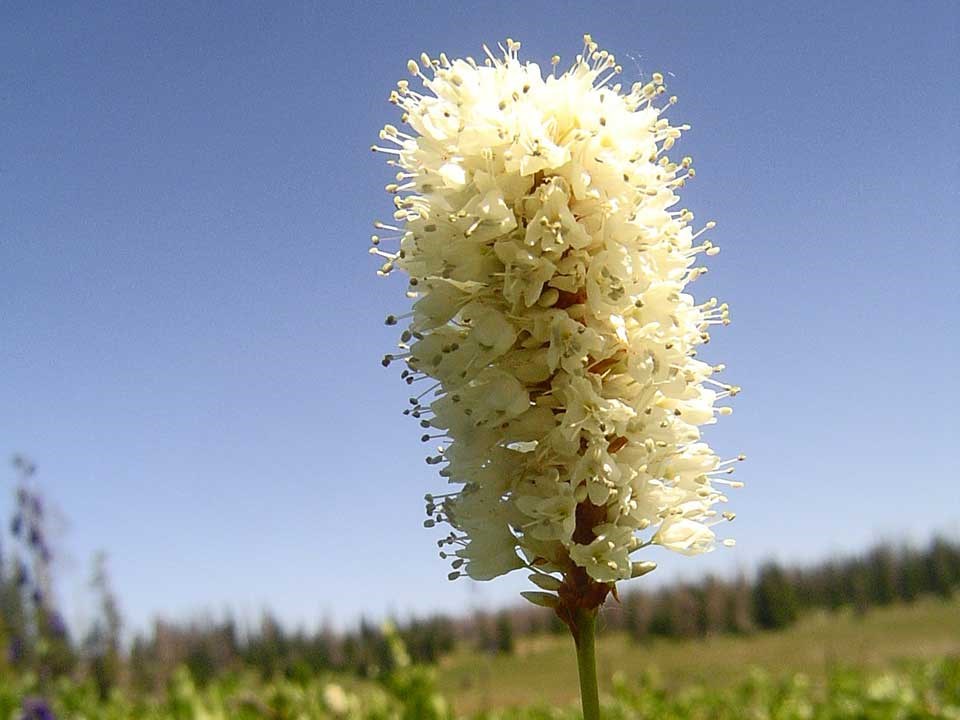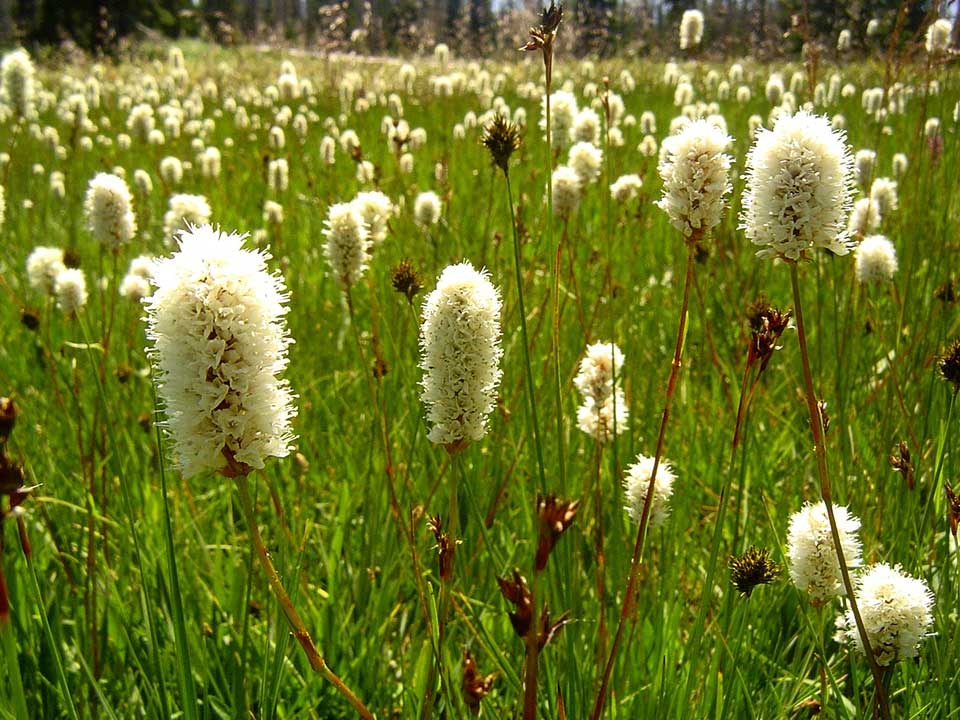 American Bistort close-up
Meadow of American Bistort.
American Bistort - Polygonum bistortoides
American Bistort can grow so thickly in moist meadows at Cedar Breaks that it almost looks like a late lying patch of snow. Each white head is actually made up of many tiny, individual flowers.

Bistort occurs widely at higher elevations throughout the west and into Alaska. Each plant has a thick, underground, starchy rhizome which was used as food by Native Americans. Most species that grow at high elevation like American Bistort are perennial, meaning that they can live many years, growing slowly, and reproducing more than once.

In the cold, harsh, subalpine environment at Cedar Breaks this is a much more successful strategy than the annual life-cycle that is often seen in warm deserts were plants germinate from seeds, flower, and produce their own seeds in less than a year.
---
Last updated: November 29, 2017
Mailing Address:
Cedar Breaks National Monument: Administrative Office
2390 West Highway 56
Suite #11
Cedar City, UT 84720
Phone:
(435) 586-9451 x4420