History & Culture
This area's human history reaches back thousands of years. The Southern Paiute called Cedar Breaks "u-map-wich", or "the place where the rocks are sliding down all the time." Ungkaw Pekonump is another Paiute name that translates into red-cove. Settlers later called it "Cedar Breaks," by misidentifying the area's juniper trees as cedars. "Breaks," is a geographic term to describe a sharp/abrupt change or "break" in topography.

The lands which today comprise Cedar Breaks National Monument were included within the boundaries of Sevier National Forest in 1909, and subsequently incorporated into the Dixie National Forest. Management responsibility transferred from the Department of Agriculture to the Department of Interior on August 22, 1933, when President Franklin D. Roosevelt proclaimed Cedar Breaks a national monument.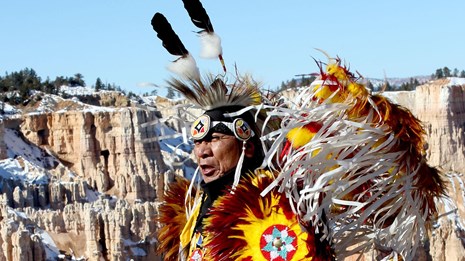 People
Learn more about the many people who have called Cedar Breaks home.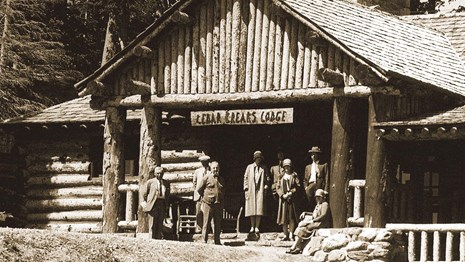 Historic Places
Learn about the historic places in and near Cedar Breaks.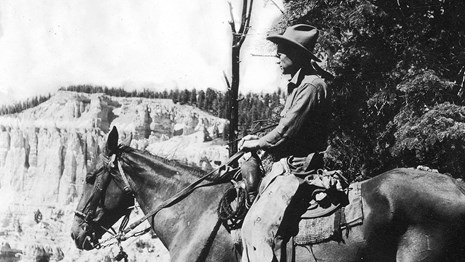 Stories
Discover the hidden stories of Cedar Breaks.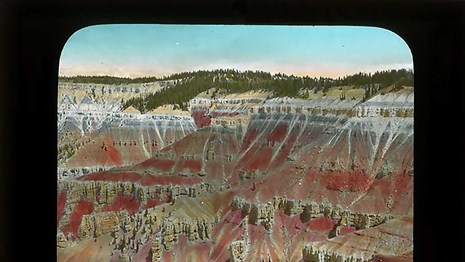 Collections
Check out historic photos, documents and objects from Cedar Breaks National Monument!


Last updated: November 8, 2018