Plan Your Visit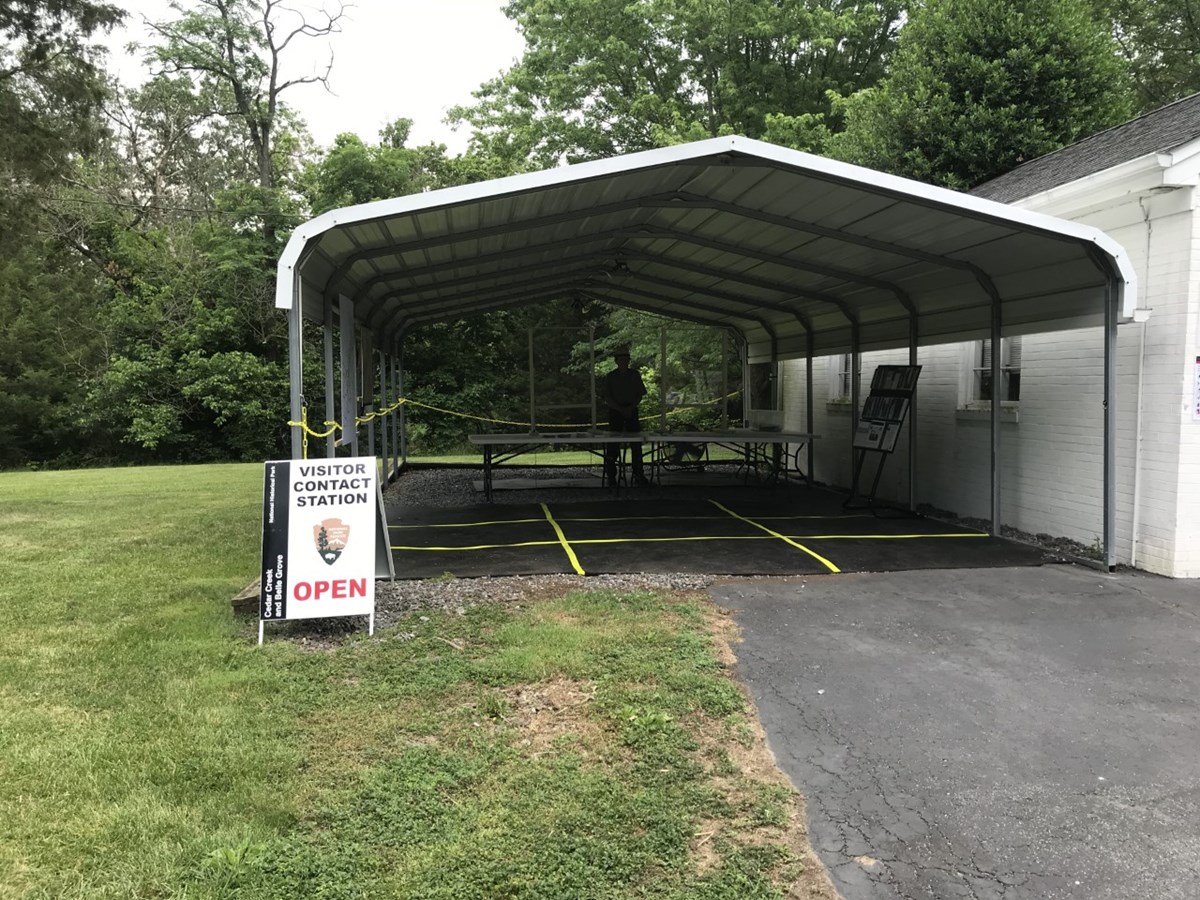 Due to the Covid-19 health crisis, interpretive operations at Cedar Creek and Belle Grove National Historical Park are being offered at a temporary facility, located at the park's Morning Attack Trail trailhead (8739 Valley Pike, Middletown, VA), beginning Saturday, June 27th. Park Rangers will staff this facility Wednesday-Sunday, 9:30 am - 4:00 pm (closed Monday/Tuesday) and answer questions, provide information, orientation to the park, its partners and resources, interpretive media and brochures, provide directions and offer other visitor services assistance. The National Park Service staff will take all precautions and social distancing to ensure the health and safety of visitors and staff.

The Morning Attack Trails is also located at this site, and consist of three trails, which combined are 1.7 miles in length and provide public access to significant core battlefield land where part of the morning Confederate attack overran part of the Union defensive lines, including troops commanded by Col. Rutherford B. Hayes (future President), along with the 8th Vermont monument (one of only three veteran placed monuments on the battlefield).

This ranger-staffed visitor services operation is the first step the National Park Service is taking in its adaptive recovery efforts to provide access to the public and re-start operations at the park.

Basic Information
Locations and Fees.

Directions & Transportation
Travel to the park.

Eating & Sleeping
Where to eat, camp, and lodge.

Places to Go
Scenic areas and visitor centers.

Things to Do
Explore indoors and out!

Calendar
Park ranger programs and special events.

Safety
What to know before you visit.

Accessibility
Where to go, things to do, and best activities when accessibility is on your mind.
Brochures
Find the Park Unigrid and Site Bulletins

Series: NPS Trip Planning Guide
Learn more about how you can be prepared for your adventure!


Last updated: July 15, 2020