Calendar
Following guidance from the CDC and recommendations from public health authorities in consultation with NPS Public Health Service Officers, public buildings at
Cedar Creek and Belle Grove National Historical Park will
temporarily close effective Tuesday, March 17, 2020,
in response to the coronavirus COVID-19 outbreak.
This is to ensure the safety of the staff, volunteers, and the public.
The duration of the closure is uncertain.

Current Visitor Contact Station Winter Hours
Open Wednesday - Sunday from 10:00 am - 4:00 pm
CLOSED Monday and Tuesday

The Visitor Contact Station Spring/Summer/Fall Hours
Open 7 days a week from 9:00 am - 4:30 pm

Please call 540-869-3051 for a current schedule before your visit.
The calendar of events is updated as announcements occur and confirmations are made. Dates, locations and times are subject to change. For further information on park events, contact Cedar Creek & Belle Grove National Historical Park at (540) 869-3051.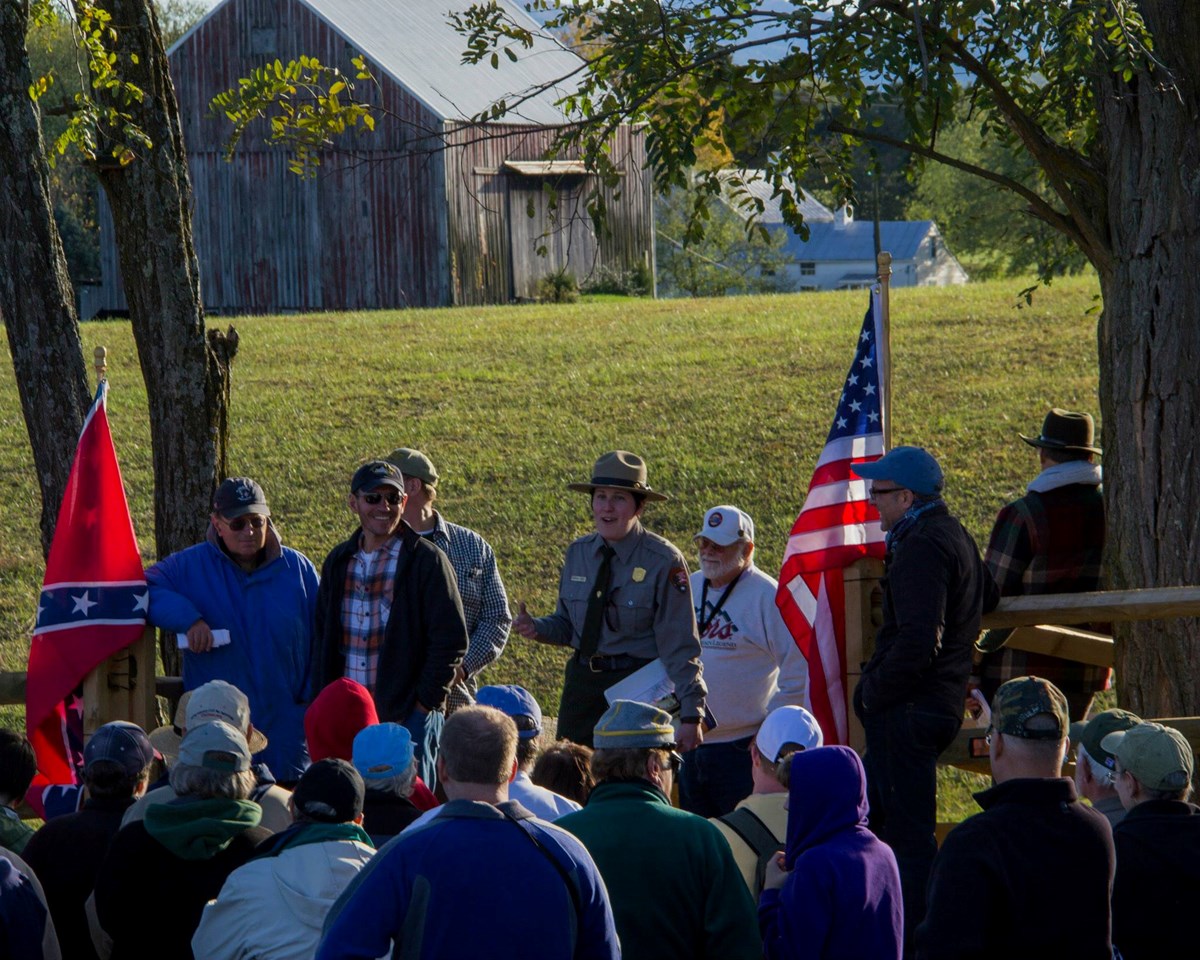 Current Ranger Programs
Search Filters
By Park
By State/Territory
By Event Type
Partner Site Information
Click here to go to our Partner Site Event Page or go directly to their website.
Belle Grove Plantation - (540) 869-2028 or www.bellegrove.org.
Cedar Creek Battlefield Foundation - (540) 869-2064 or www.ccbf.us
Hupp's Hill Civil War Park call - (540)-465-5884 or www.ccbf.us.
Shenandoah Valley Battlefields Foundation - (888) 689-4545 or www.shenandoahatwar.org.
For additional information on area attractions, hotels, motels, restaurants, campgrounds and more, visit:


Last updated: March 19, 2020