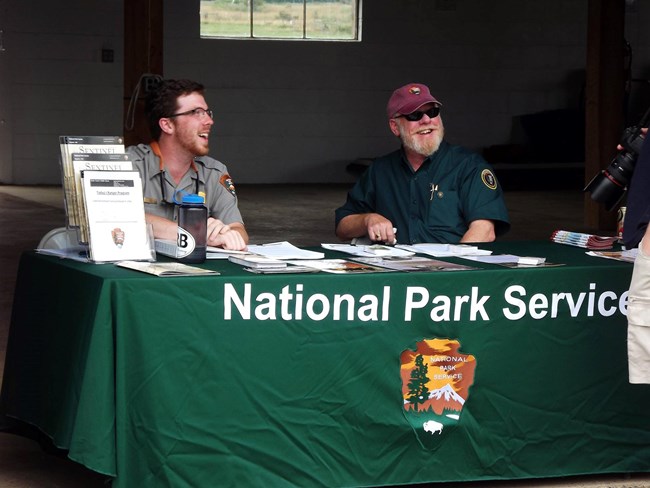 During the summer season, Rangers and our volunteers attend events at numerous Civil War sites throughout the Valley. There we hand out park information, special event schedules, and often offered interpretative programs.
We plan on doing similar activities this year. As you begin to plan your spring and summer months, we hope you plan on visiting the park and the Shenandoah Valley to experience its Civil War history.
NPS Centennial - The National Park Service turns 100 years old in 2016. Help us count down!
Partners - Learn about the Partners who make up the park.
Volunteer- Our volunteers are awesome! Learn about the exciting things you can do here!
Planning- Read the Park's enabling legislation, General Management Plan, and Interim Interpretive Plan.
Support Your Park - Come visit the Park!