Nearby Attractions
Other nearby national park areas

---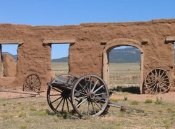 Fort Union National Monument
(505) 425-8025
Distance from Capulin Volcano: 126 miles
Fort Union was established in 1851 as the guardian of the Santa Fe Trail. During its forty-year history, three different forts were constructed close together. The third Fort Union was the largest in the American Southwest, and functioned as a military garrison, territorial arsenal, and military supply depot for the southwest.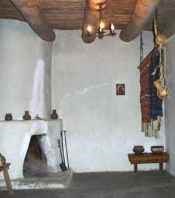 Bent's Old Fort National Historic Site
(719) 383-5010
Distance from Capulin Volcano: 141 miles
Bent's Old Fort National Historic Site features a reconstructed 1840's adobe fur trading post on the mountain branch of the Santa Fe Trail where traders, trappers, travelers, and Plains Indian tribes came together in peaceful terms for trade. Today, living historians recreate the sights, sounds, and smells of the past with guided tours, demonstrations, and special events.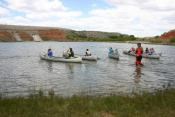 Lake Meredith National Recreation Area
(806) 857-3151
Distance from Capulin Volcano: 172 miles
Lake Meredith lies on the dry and windswept southern high plains of the Texas Panhandle. The lake was created to supply water for 11 cities and to create recreational opportunities such as fishing, boating, waterskiing, sailing, scuba diving, and swimming. The backcountry surrounding the lake provides areas for hunting, camping, horseback riding, and hiking.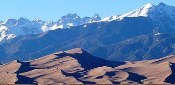 Great Sand Dunes National Park & Preserve
(719) 378-6399
Distance from Capulin Volcano: 175 miles
Nestled in southern Colorado, North America's tallest dunes rise against the rugged Sangre de Cristo Mountains. Resources include alpine lakes and tundra, mountains, ancient spruce and pine forests, large stands of aspen and cottonwood, grasslands, and wetlands.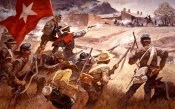 Pecos National Historical Park
(505) 757-7200
Distance from Capulin Volcano: 180 miles
Pecos preserves 12,000 years of history including the ancient pueblo of Pecos, two Spanish Colonial Missions, Santa Fe Trail sites, 20th century ranch history of Forked Lightning Ranch, and the site of the Civil War Battle of Glorieta Pass.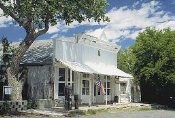 Folsom Museum
(575) 278-2122
Distance from Capulin Volcano: 7 miles
Dedicated to the preservation of the history of the local area, Folsom Museum is a small museum located in the nearby town of Folsom, New Mexico. Artifacts related to pioneer history and the settlement of the high plains can be found in this rural gem.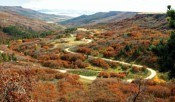 Sugarite Canyon State Park
(575) 445-5607
Distance from Capulin Volcano: 45 miles
Sugarite Canyon is the former site of an early 1900's coal mine. The park offers two campgrounds, hiking trails, two lakes, fishing access, and an interpretive trail about the park's mining past.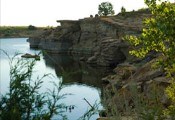 Clayton Lake State Park
(575) 374-8808
Distance from Capulin Volcano: 73 miles
Set among rolling grasslands, Clayton Lake State Park offers outstanding fishing. Four state-record walleyes have been caught since 1980. Along the spillway, more than 500 dinosaur footprints have been preserved and identified. Interpretive markers identify significant tracks and paleontological features on the walk.
Local partners & information resources

---

Last updated: March 31, 2012