Horse Trails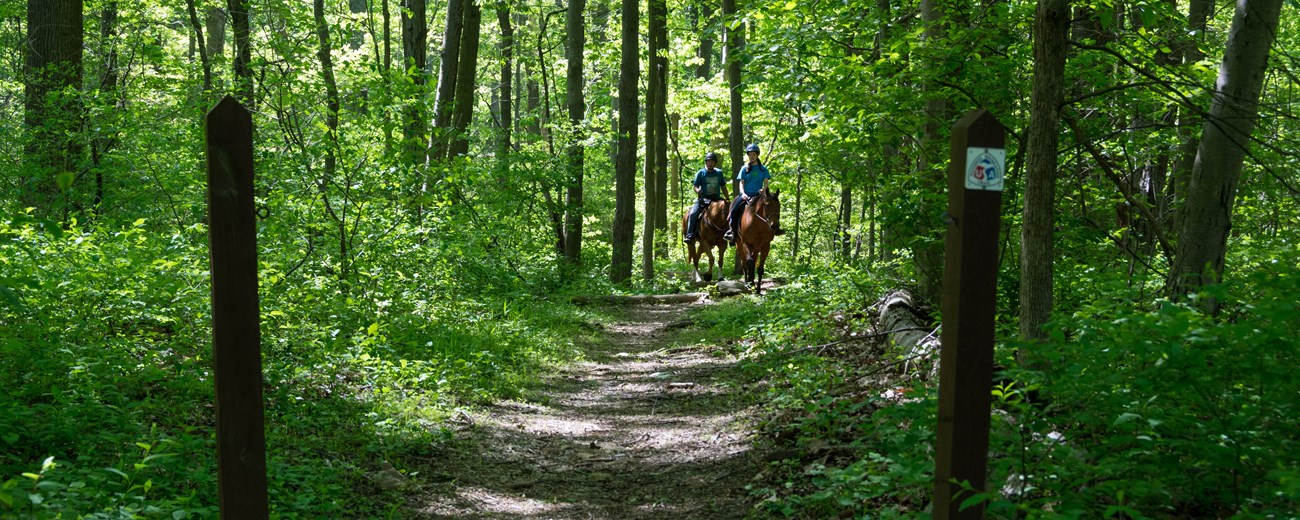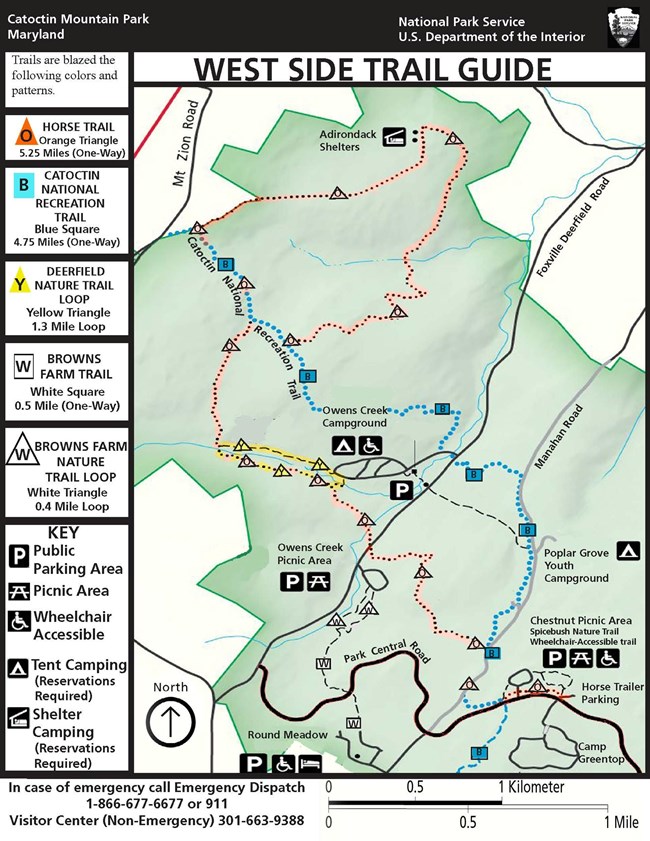 Approximately 6 miles of trails are maintained in Catoctin Mountain Park for public horseback riding. These trails are identified with a Orange Triangle Blaze. The section of the Catoctin National Recreation Trail North of Park Central Road also accommodates equestrian use.

Trailer parking is available across from the entrance to Camp Greentop. If the parking area is snow covered or muddy, horse trailers should be parked at Round Meadow and horses led or ridden along the shoulder of Park Central Road to the trails.
Trails are open for day use only. The trails may temporarily close due to severe inclement weather conditions, or security closures.
The park does not supply mounts and the nearest rental facility is in Gettysburg, PA which would require trailering to the Park.
Public riding is not permitted on any trails in the park other than the designated public horse trail. Cross-country travel, the cutting of switchbacks, and the use of other public areas is prohibited.
The horse trails can challenge the abilities of all riders, novice to competitive trail rider. Riders are surrounded by the beauty of the eastern hardwood forest and will experience creek crossings, rugged mountain terrain, and may also capture a glimpse of wildlife while on the trail.
An informational brochure indicating trail access and trailer parking area may be obtained by telephoning 301-663-9388 or by stopping in at the park visitor center.




Last updated: January 24, 2021