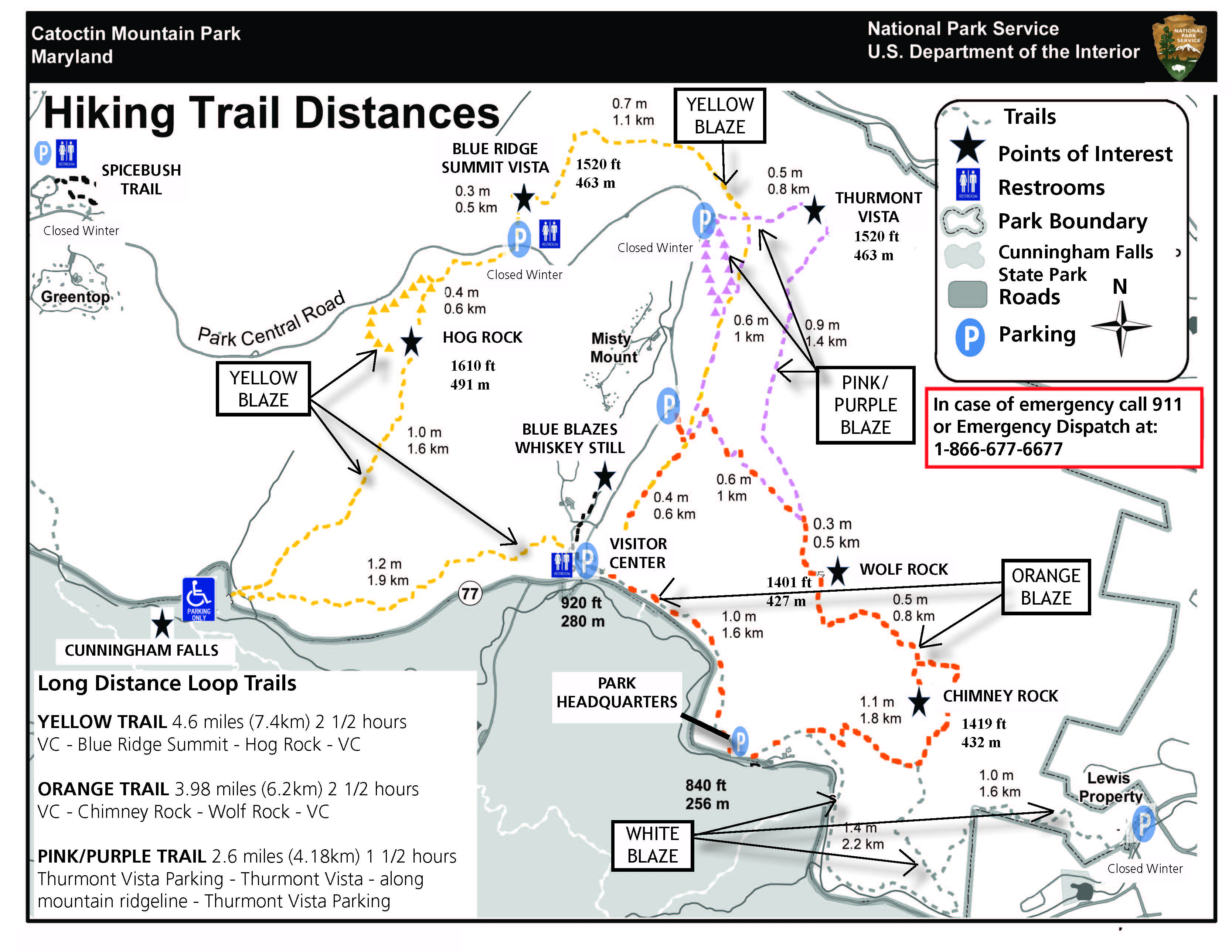 ---
Catoctin Mountain Park has completed its color blazing of the East Side trail system!
WHITE BLAZE (Rectangle)
Gateway Trail (Visitor Center to Lewis Property.)
ORANGE BLAZE (Rectangle)
Chimney Rock/Wolf Rock/Visitor Center Loop Trail.
YELLOW BLAZE (Rectangle)
Cunningham Falls/Hog Rock/Blue Ridge Summit Loop
YELLOW BLAZE (Triangle)
Hog Rock Nature Trail
LIGHT PURPLISH/PINK (Rectangle)
Thurmont Vista Loop from Thurmont Vista Parking Lot
LIGHT PURPLISH/PINK (Triangle)
Charcoal Exhibit Trail
THE BELOW GUIDES WILL BE UPDATED SOON TO REFLECT THE TRAIL BLAZES
East Side Trails
The east side of the park features stunning vistas, challenging terrain, and access to Cunningham Falls. Most trailheads begin at the visitor center. Parking and trailheads are also available by the park headquarters and at three points along Park Central Road.
Shorter in Length - 1 mile or less round trip
Moderate in Length - 2.5 miles to 5 miles round trip
Longer in Length