Flash Floods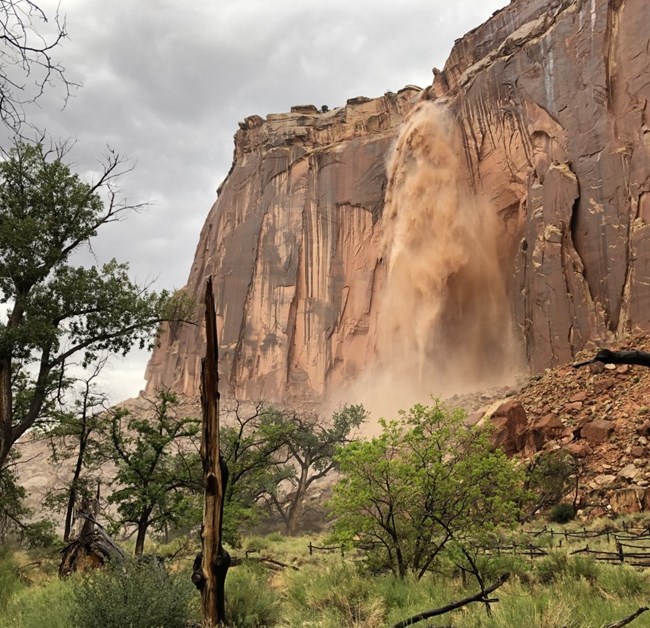 Monsoon Season
From mid-June to mid-October, monsoon season brings heavy rain and thunderstorms to the Colorado Plateau. Storms may occur any time of day, but often increase in severity shortly after 12:00 pm, noon. Conditions can change rapidly and cell service is unreliable in most of the park, so check the weather before your visit, or go to the visitor center for current information.
Flash Floods
Less than one half inch of rainfall within an hour can cause a flash flood. Bare sandstone and scarce vegetation do little to soak up rain. Instead, muddy waterfalls cascade over the cliffs. Streams and rivers rise suddenly and may flood over their banks. Dry washes can fill with rushing water, several feet deep, carrying large rocks, logs, and debris.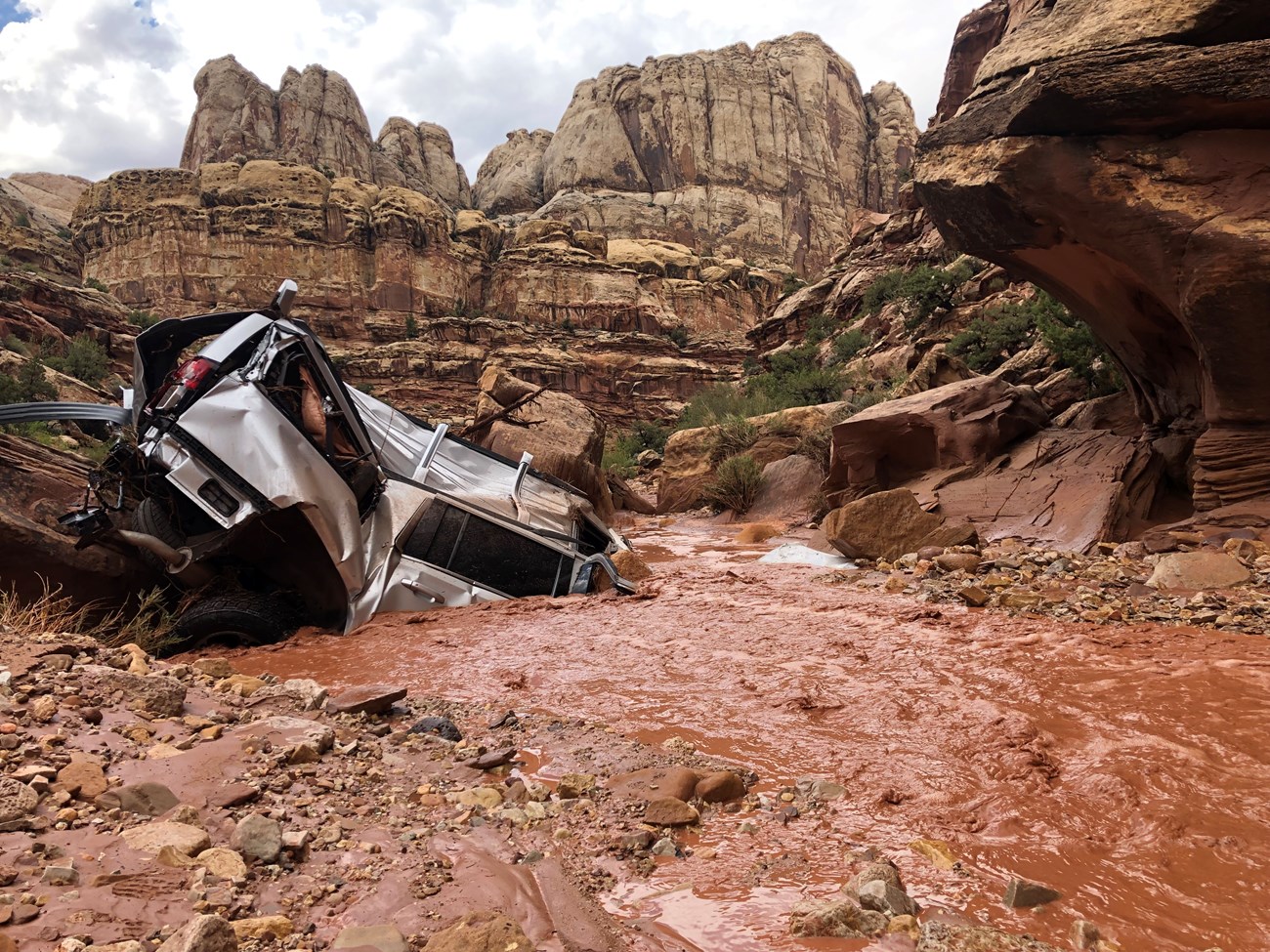 For Your Safety
Avoid Dangerous Areas
Check the flash flood potential rating from the National Weather Service each day before visiting the park; weather predictions can change overnight. Current weather forecasts and WiFi are available at the visitor center.
Avoid hiking and driving in canyons, gorges, and washes when there is a chance of storms. Even a slight chance of rain can produce a flash flood.
Park in designated parking areas. Grand Wash and Capitol Gorge roads are in the bottom of canyons. Cars parked along the roadside can be swept away by floodwaters.
Do not drive the Scenic Drive in heavy rain. Several paved dips along the Scenic Drive cross washes that can flood. Heavy machinery may be required to remove leftover mud and debris, leaving the 8-mile paved road impassable for hours or days.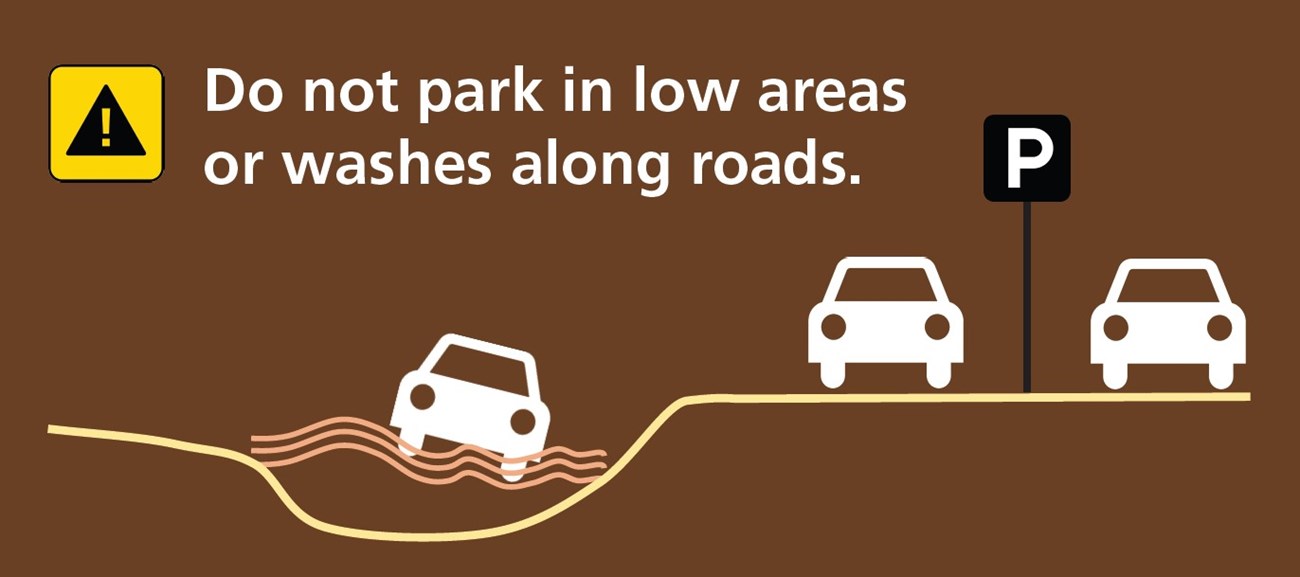 Pay Attention to Warning Signs
Look for dark storm clouds. Storms to the west can cause flooding inside the park where no rain has fallen.
Streams and rivers change color, becoming brown and muddy. They begin to rise and carry sticks and debris.
Formerly dry washes start to flow with water.
During a Flash Flood
Get to high ground immediately and wait for flooding to stop. Do not attempt to collect belongings. Water levels can rise rapidly.
Flooding may last for 30 minutes to a few hours.
Do not attempt to hike or drive through floodwater. Six inches of water can knock you off your feet. Flooding may increase dramatically before improving and can sweep cars away, smashing them into boulders and canyon walls.
Last updated: November 15, 2022