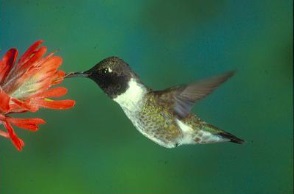 News Release Date:
May 7, 2014
Capitol Reef National Park will be celebrating International Migratory Bird Day on Saturday, May 17, 2014. Many species of migratory birds including several varieties of warblers, sparrows, and raptors from a hospitable stop-over in the Capitol Reef area. 

Park biologists will be leading a bird walk from 7:30 am to 10:30 am. The walk meets at the Capitol Reef National Park picnic area parking lot. Participants should bring binoculars, water, sharp eyes, and an interest in birds. 

International Migratory Bird Day was created in the 1990's to foster a greater understanding, appreciation, and protection of the phenomena of bird migration. To learn more about it, visit www.birdday.org.