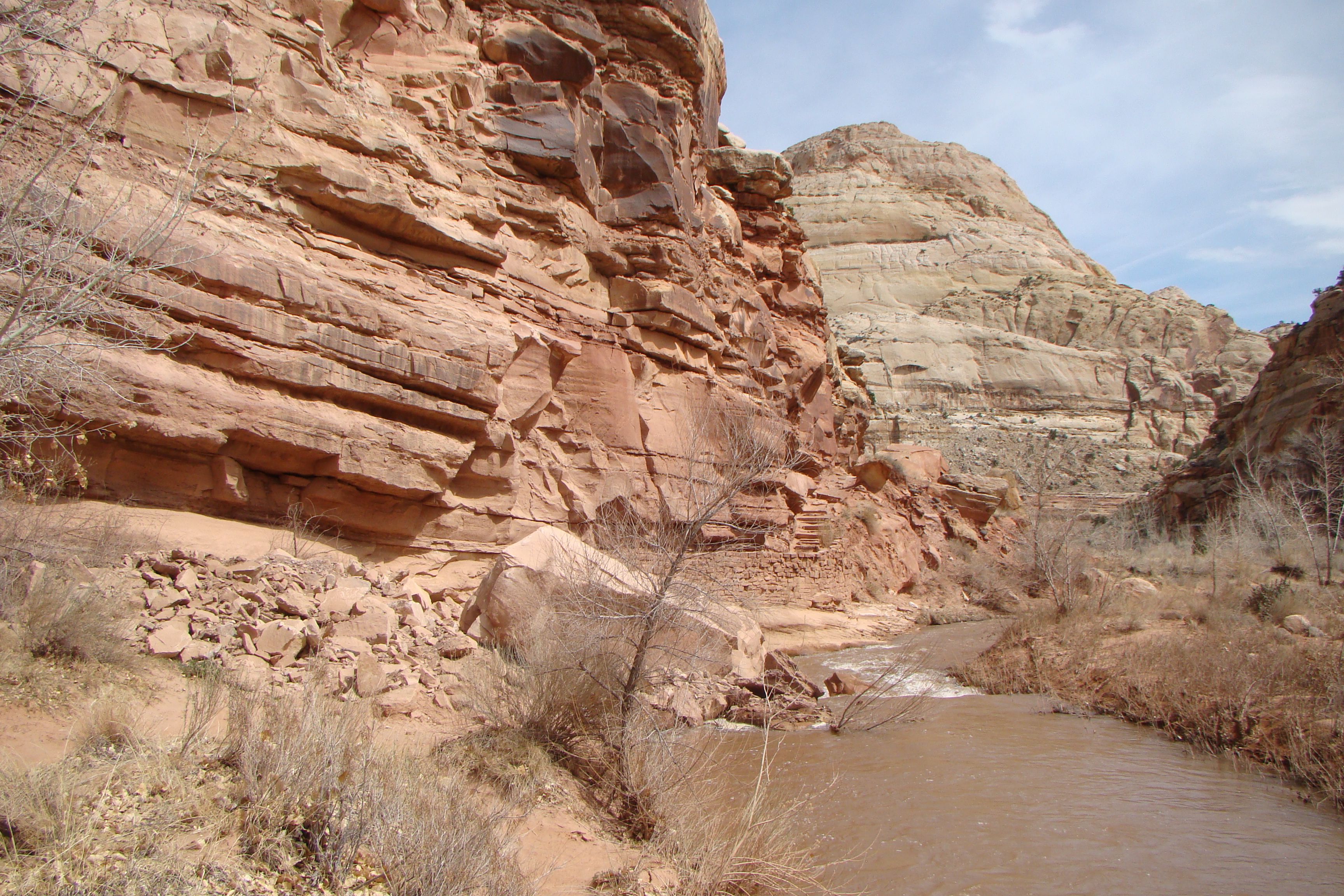 News Release Date:
March 10, 2014
Trail crew members from Canyonlands National Park and Rocky Mountain National Park are working with park staff to repair a damaged rock wall at the Hickman Bridge Trailhead. Due to safety concerns, the trailhead will be closed while crews are working.
The dates of closure will be February 25 through March 4 and March 12 through March 18. Extended closures may occur and dates are subject to change as work progresses.
A significant rock fall occured at the Hickman Bridge Trailhead on March 23, 2013. The trailhead was officially closed upon discovery of the rock fall. Due to the size of the rock fall, addition precaustions were taken before the trailhead could be repoened. The trailhead has been delineated and the trail has been realigned around the debris pile. A portion of a retaiing wall just beyond the rock fall was washed out during flooding in September and the work is now underway to repair it.
Caution is advised while hiking and visiting all locations in canyon country. Inherent dangers exist including rock fall hazard, flash floods, loose footing, and lightning. Stay alert, be aware of hazardous conditions and check with the visitor center staff for additional updates or weather conditions.
More information can be found at facebook.com/CapitolReefNPS, twitter.com/CapitolReefNPS, and at (435) 425-3791.