Park Founders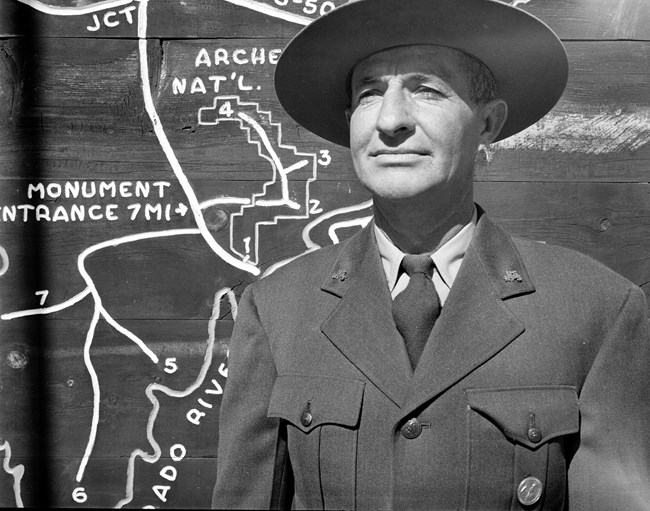 The 1930s saw a rise in varied interests for the region. The United States Geological Survey and National Park Service both conducted surveys of the area. Early proposals for a national monument were heavily criticized. Throughout the 1940s and 50s, more plans for recreation areas were proposed but never materialized.

Opinions began to change in the late 1950s when Arches National Monument Superintendent Bates Wilson advocated for the creation of a new national park encompassing the view from Grand View Point at Island in the Sky.

Wilson led government officials on jeep tours featuring lengthy talks over campfires and dutch oven dinners. One recipient of this "dutch oven diplomacy" was Secretary of the Interior Stuart Udall, who returned to congress and lobbied for the proposed park.

On September 12, 1964, President Lyndon B. Johnson signed Public Law 88-590 establishing 257,640 acres as Canyonlands National Park. Congress expanded Canyonlands to its present size in 1971, but much of the original area envisioned by Bates Wilson was not included and remains unprotected.
Last updated: November 20, 2020