Pets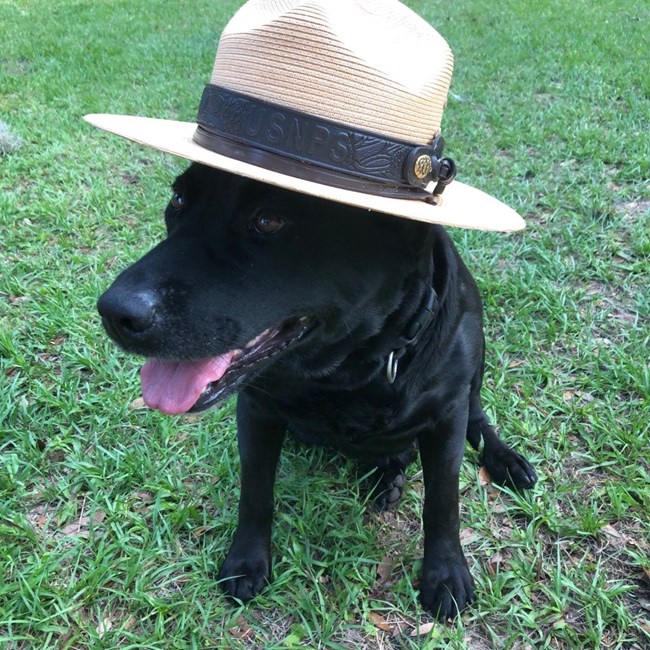 Pets are allowed into the park along the lagoon side and other off beach areas. However they are not allowed on the beach or the boardwalks. Please do not leave pets in cars. Inside car temperatures can reach 120 degrees in a matter of minutes, even with partially opened windows.
Areas where pets are permitted:
- Pets are welcome on the lagoon side (Turtle Mound, Eldora, Seminole Rest, Eddy Creek), on trails, multi-use paths, or on the park roads.
- Pets must remain on a leash, no longer than six feet, at all times.
- For health reasons, owners must clean up after pets.

The Superintendent's Compendium states:
"Section 2.15 Pets.
Pets are prohibited from the western edge of the dune line, east to include the boardwalks and the beach. Pets are also prohibited from the Seminole Rest (25 acre) area. In all other areas they must be on a leash.
Pets were determined to be detrimental to public health and safety. Canaveral National Seashore allowed pets on the beach from 1975 until 1981. During this period, pets were allowed on a leash. In 1981 a total of 181 warnings were given for dogs running loose and a number of incidents were recorded concerning dog fights and dogs biting humans. Pets also interfere with native wildlife on the beach. Due to the confined space on a boardwalk, pets and leashes may impede the safe flow of foot traffic."



Last updated: September 20, 2023