Camping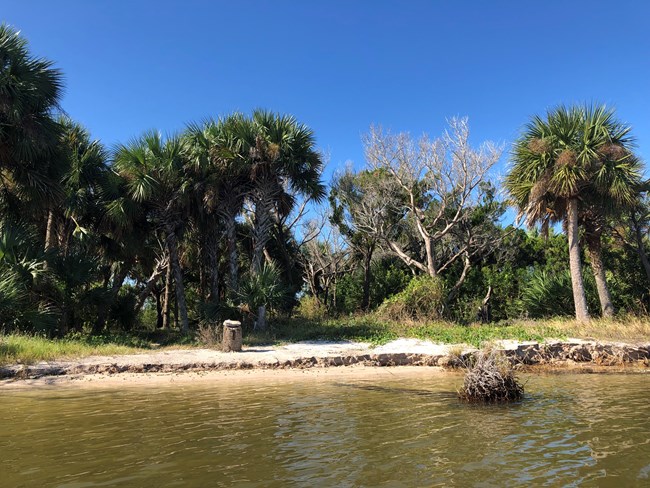 Backcountry Camping on the Mosquito Lagoon Islands
For visitors wishing to backcountry camp in the seashore, primitive camping is available on designated islands throughout the Intracoastal Waterway and Mosquito Lagoon. These campsites are available by reservation only and require a permit. You may reserve campsites for $20 per night and up to six months in advance. RV or vehicle camping is not permitted within the seashore.
Fourteen island campsites are available for reservation and include both natural island and spoil island campsites. All fourteen island campsites are accessible by campers with their own watercraft, such as a motor boat, kayak, or canoe. Canoe rentals are available (weather permitting) for campsites #1 - #5 only. Canoe rentals are $25 per night for individuals 18 years and older. Canoe capacity is two people per canoe, plus gear. For canoe rentals, please inquire at the Apollo Beach Visitor Center or call (386) 428-3384 ext. 0 for more information. If you are interested in making a camp site reservation please go to
Recreation.gov
.
Learn and Explore
For details on the permit rules and regulations.....
Last updated: August 6, 2020