Volunteer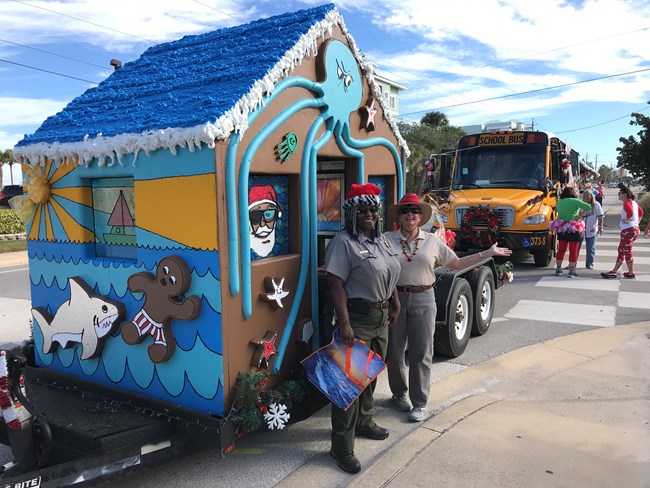 We have volunteers who come out and staff our visitor center, perform beach clean-ups, assist with educational programs, run educational programs, create art & assist managing events. The park and the service as a whole could not fulfill the National Park mission without our volunteers! Thank you to all volunteers out there. Here is an article written by VIP, Terry Bledsoe, about her experience at Canaveral National Seashore.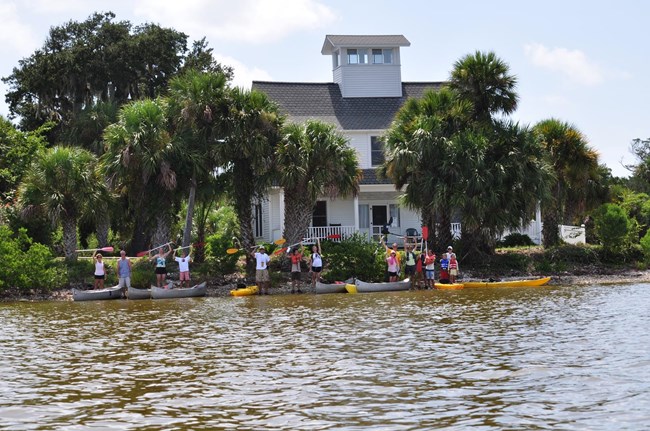 Opportunities

Opportunities at Canaveral National Seashore encompass the diverse natural and cultural resources of the park. History buffs, amateur naturalists, artists, students, and more have a place to share their skills at Canaveral National Seashore. Groups and individuals are welcome! Learn new skills and apply what you already know. Play a vital role in many aspects of park operations by:


Providing information to visitors

Staffing the Visitor Center at Apollo Beach

Conducting educational programs

Assisting Resource Management projects

Leading hikes and presenting interpretive programs

During the 2020 year: individual beach cleanups & trail cleanups are the primary volunteer opportunities. Contributing digital content such as photos of the park and wildlif ein the park is another creative opportunity.
Visitor Center Opportunities
Join the Canaveral National Seashore visitor center volunteer staff and be the catalyst for great visitor experiences! Volunteers at the visitor center welcome thousands of park visitors every year and provide invaluable information regarding the park's historical, natural and recreational resources.
Responsibilities may include:
Maintain visitor center operations
Direct visitor center calls and provide information to the public
Operate the cash register
Assist with special events and programming

Interested in volunteering and want to find out more?
Volunteer Coordinator: (386) 428-3384 ext. 0 or
email
.
Apollo Visitor Center
Apollo Visitor Center Address/Contact Information:
The Apollo Visitor Center is located at 7611 S. Atlantic Ave., New Smyrna Beach, FL 32169.
Eldora House
Eldora House Address/Contact Information:
7611 S. Atlantic Ave., New Smyrna Beach, FL 32169.
Seminole Rest Historic Home
Seminole Rest Address/Contact Information:
Seminole Rest is located at 207 River Rd., Oak Hill, FL 32759.
Playalinda Beach
There is no physical address. The entrance is located on East SR 402. Titusville is the closest town.


Last updated: December 9, 2020