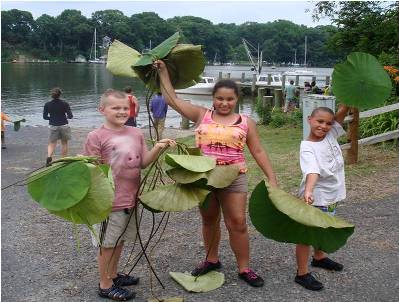 News Release Date:
December 3, 2012
December 3, 2012 -- The NPS Chesapeake Bay Office and the Chesapeake Conservancy hosted a two day workshop in August 2012 for conservation practitioners in the Chesapeake watershed. Fifty-six people representing non-profit organizations and local, state, and federal agencies met to discuss large landscape conservation practices and innovations.Objectives for the two-day session included discussions of current conservation strategies and achievements, identification of high-level large landscape focus areas and mutual conservation goals across geographic and jurisdictional boundaries in the Chesapeake Bay region.
Presenters from Virginia, Maryland, Delaware, and Pennsylvania joined colleagues from the National Park Service, the U.S. Fish & Wildlife Service, the Department of Defense, and non-profit conservation organizations including the Chesapeake Conservancy offered vignettes of active landscape initiativesin three discussion tracks:large landscape conservation initiatives in the Chesapeake watershed; linking history and cultural identity with landscape conservation; and, linking heritage tourism, recreation, and public access to landscape conservation.
NPS Superintendent John Maounis and Chesapeake Conservancy Director Joel Dunn today released the report summarizing the Large Landscape Conservation Workshop. The report begins with a short review of the historical, national, and regional perspectives that have led to large landscape conservation as practiced today in the Chesapeake watershed. It then discusses the main ideas that emerged from the workshop and how conservation practitioners will move forward. Finally, the workshop's speed talk presentations are summarized in an appendix as case studies that illustrate how effective programs are developed within the watershed.
Visit www.baygateways.net to read the report.