Nearby Attractions
Fort Raleigh National Historic Site
Fort Raleigh National Historic Site, located on Roanoke Island about 17 miles southwest of the memorial, may be reached via US 64/264. This is the site of England's unsuccessful first attempt to colonize the North American continent. Sir Walter Raleigh's settlement disappeared shortly after its establishment and is known as the Lost Colony.
Wright Brothers National Memorial
Wright Brothers National Memorial is where Wilbur and Orville Wright made history by being the first people to fly an airplane. Before they succeeded, they conducted flight experiments here for years. The memorial, located about 10 miles north of the northern entrance of Cape Hatteras National Seashore, commemorates their achievement.

Cape Lookout National Seashore
A boat ride three miles off-shore brings you to the barrier islands of Cape Lookout National Seashore. Horse watching, shelling, fishing, birding, camping, lighthouse climbing, and touring historic villages -- there's something for everyone at Cape Lookout. Bring sure to bring all the food, water, and supplies you need when visiting these remote beaches.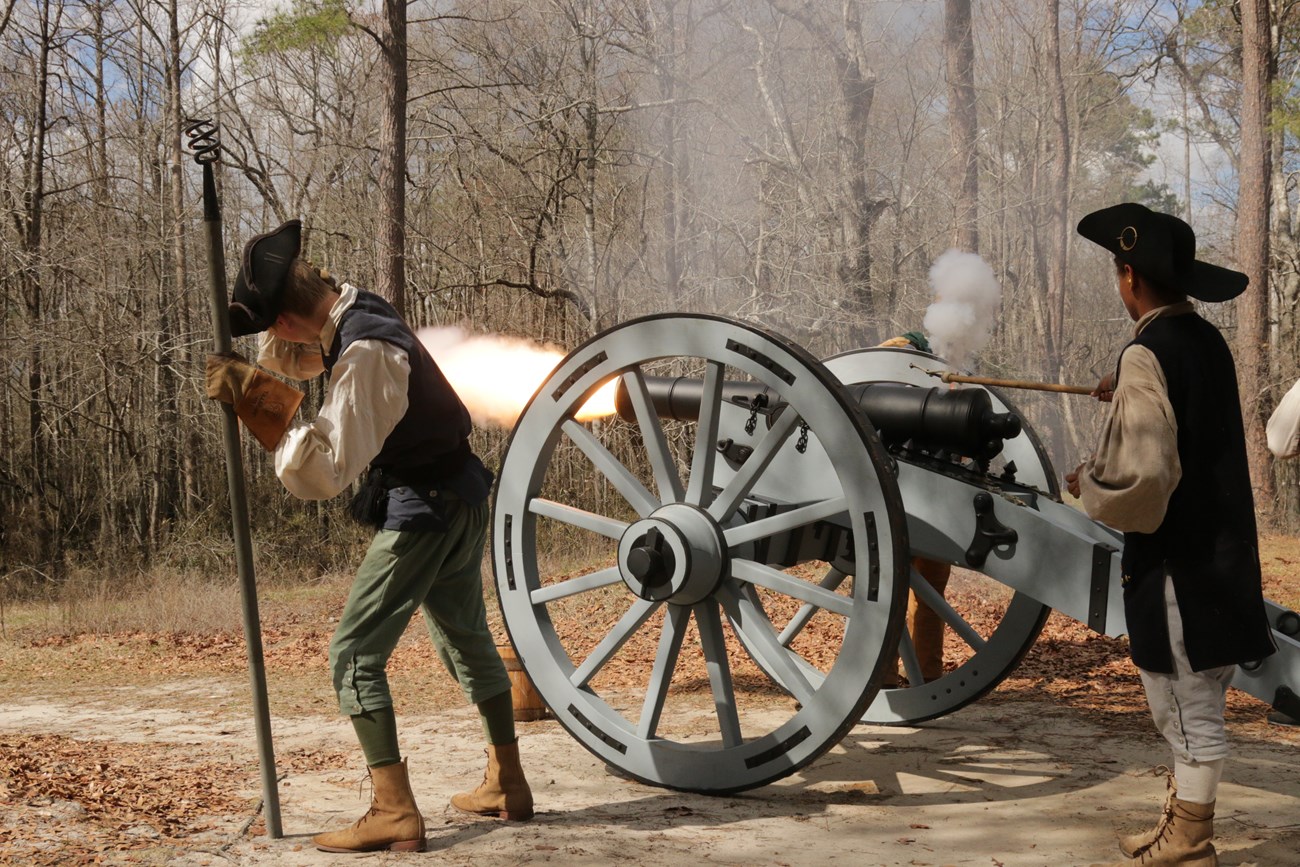 Moores Creek National Battlefield
Located further south in Currie, North Carolina,
Moores Creek National Battlefield
is the site of the first significant victory for the Patriots in the American Revolutionary War. In the early morning hours of February 27, 1776, Loyalist forces charged across a partially dismantled Moores Creek Bridge. Beyond the bridge, nearly 1,000 North Carolina Patriots waited quietly with cannons and muskets poised to fire. This battle marked the last broadsword charge by Scottish Highlanders.
Last updated: September 5, 2023