Beach Hole Safety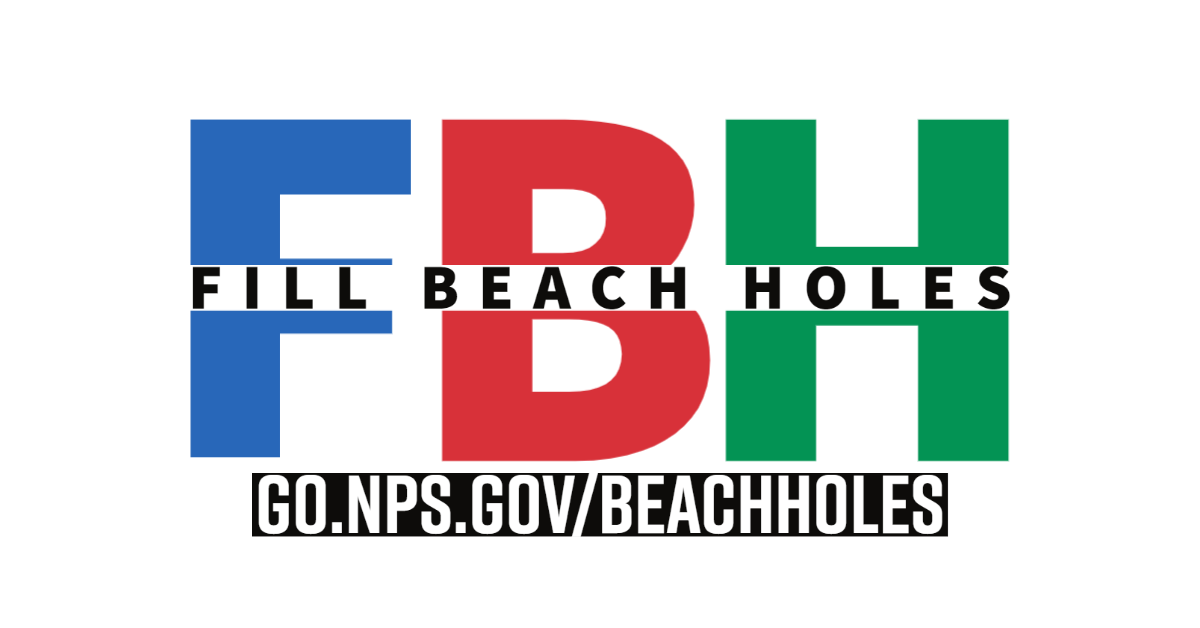 The beaches of the Outer Banks are home to an ecosystem of plants and animals, and provide amazing opportunities for rest, relaxation, and inspiration. These beautiful beaches attract millions of visitors a year, and we all have an obligation to ensure they are left in their natural, enjoyable state.

It is hard to imagine going to a beach and not playing in the sand. However, recent trends in digging deep holes and abandoning them have started to negatively impact nature and visitor safety.

Beach Hole Safety Tips
Avoid digging deep holes in the beach.
If you dig a hole in the beach, fill it in before leaving the beach. Dig a hole, fill a hole.
Do not dig holes deeper than your knees when standing in them.
If you see an abandoned beach hole, consider filling it in.
Digging deep holes and abandoning them can cause serious harm to beachgoers, emergency response staff, and sea turtles. Cape Hatteras National Seashore wants you to build your sandcastle, play in the sand, and enjoy every aspect of the beach. We just ask that you resist the urge to dig deep, dangerous holes. And, if you see an abandoned hole in the beach, consider helping out your fellow beachgoer by filling it in, if possible. Let's #FillBeachHoles.

View an album of beach hole safety campaign images and graphics at Cape Hatteras National Seashore's Flickr page.

Read more about beach and ocean safety at www.lovethebeachrespecttheocean.com.
Last updated: July 5, 2023