On Tuesday, January 17, Cape Hatteras National Seashore started work on the Cape Point bypass extension. This project will extend the existing Cape Point bypass extension north towards Ramp 44 about 0.4 mile and then south until the dunes disappear, about another 600 feet. The extension will take several weeks for the Seashore's Facility Management division to construct and we expect it will be open a little bit later this winter.
Superintendent David Hallac walked the entire route with our staff last week and said, "it will really make a difference during the fall and winter when high tides erode the beachfront." The entire route will completely bypass both sections that are often referred to as "the narrows." And, unlike the existing bypass, which was supposed to be a temporary route and one that was never designated as an ORV route, the entire length of the new bypass road will be an official off-road vehicle route, as described in the Final Rule.
Below are some pictures taken during early stages of the Cape Point bypass extension project.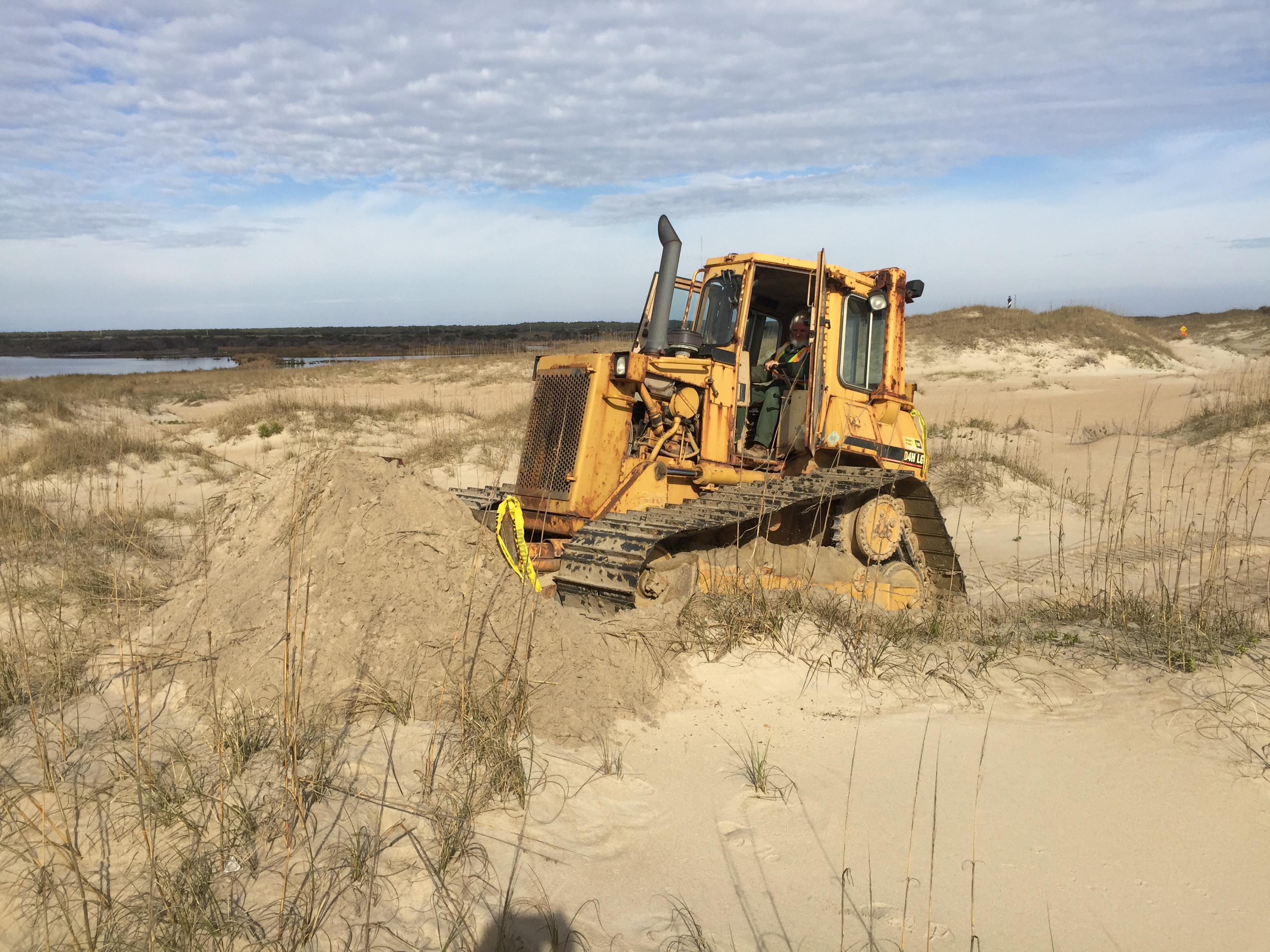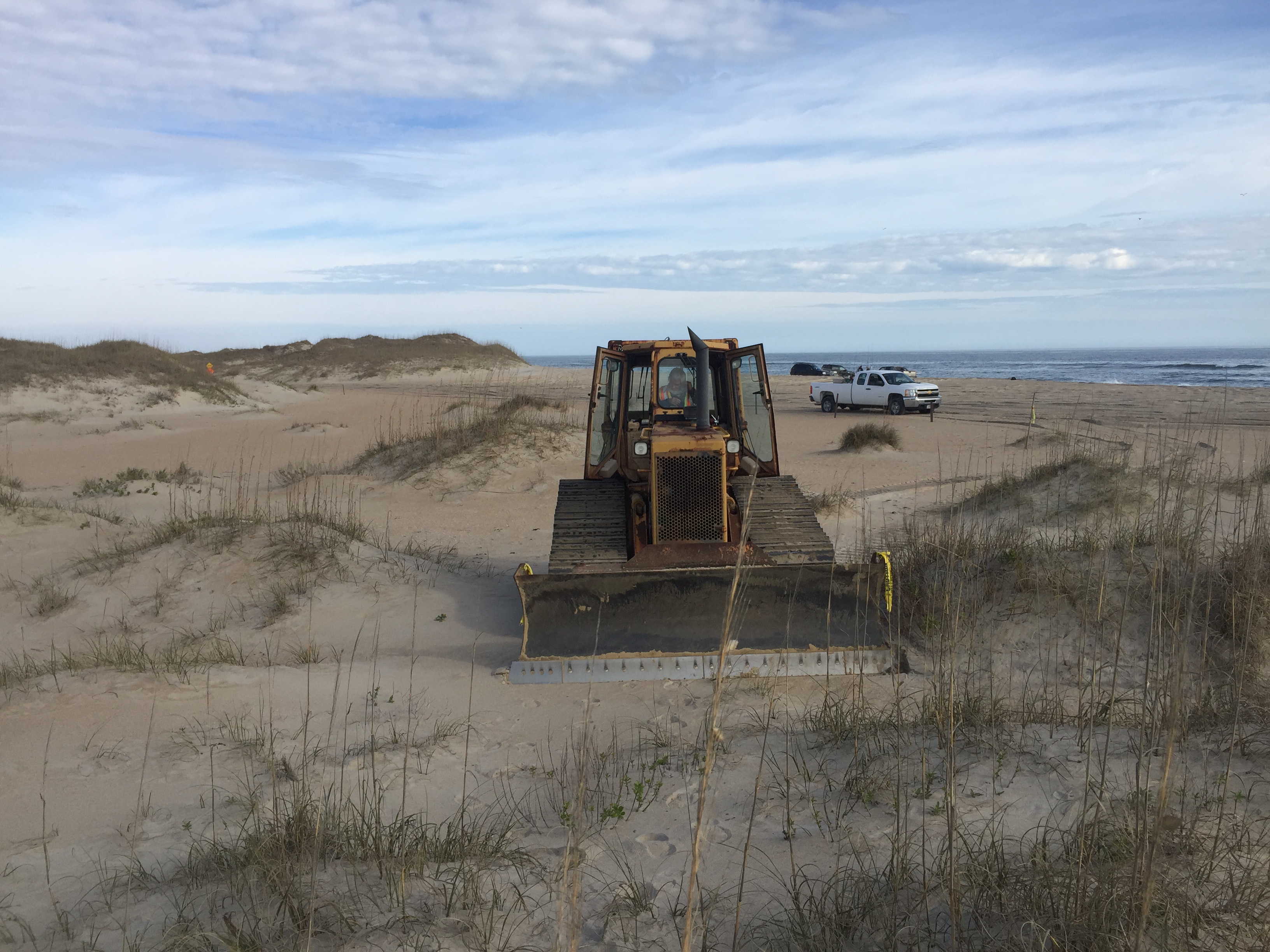 Ramp Update
:
The raising of Ramp 49 is completed - it is now 36" higher than before and has culverts under it.  The raising of Ramp 44 is about 74% complete and it will be 24" higher with culverts than when we started.  
In case you didn't know, all of the changes that were made with the Final Rule and Finding of No Significant Impact will go into effect on January 20.