The small, yet powerful, herd of Banker ponies on Ocracoke Island is cared for throughout the year by National Park Service resource management staff and the assistance of volunteers. Hay deliveries are made 3 or 4 times throughout the year to the Ocracoke pony pen and then it's "all hands on deck" to unload 444 bales of hay as part of the complete diet for all 15 ponies. The ponies in the nearby pen even sneak a few mouthfuls during the process!

In the late 1950s, Ocracoke Boy Scouts cared for the horses and had the only mounted troop in the nation. By law, the free-roaming animals were permanently penned in 1959 to prevent over-grazing and to safeguard them from traffic after the highway was built in 1957. The remaining herd has been cared for by the National Park Service since the early 1960s.

These ponies are a tangible link to a long history of human interactions with a harsh and changing coastal environment. The herd is viewable all year from the observation platform at the pony pens. We invite you to pay them a visit and reflect on the rich history of your own family's origins.

Unloading the hay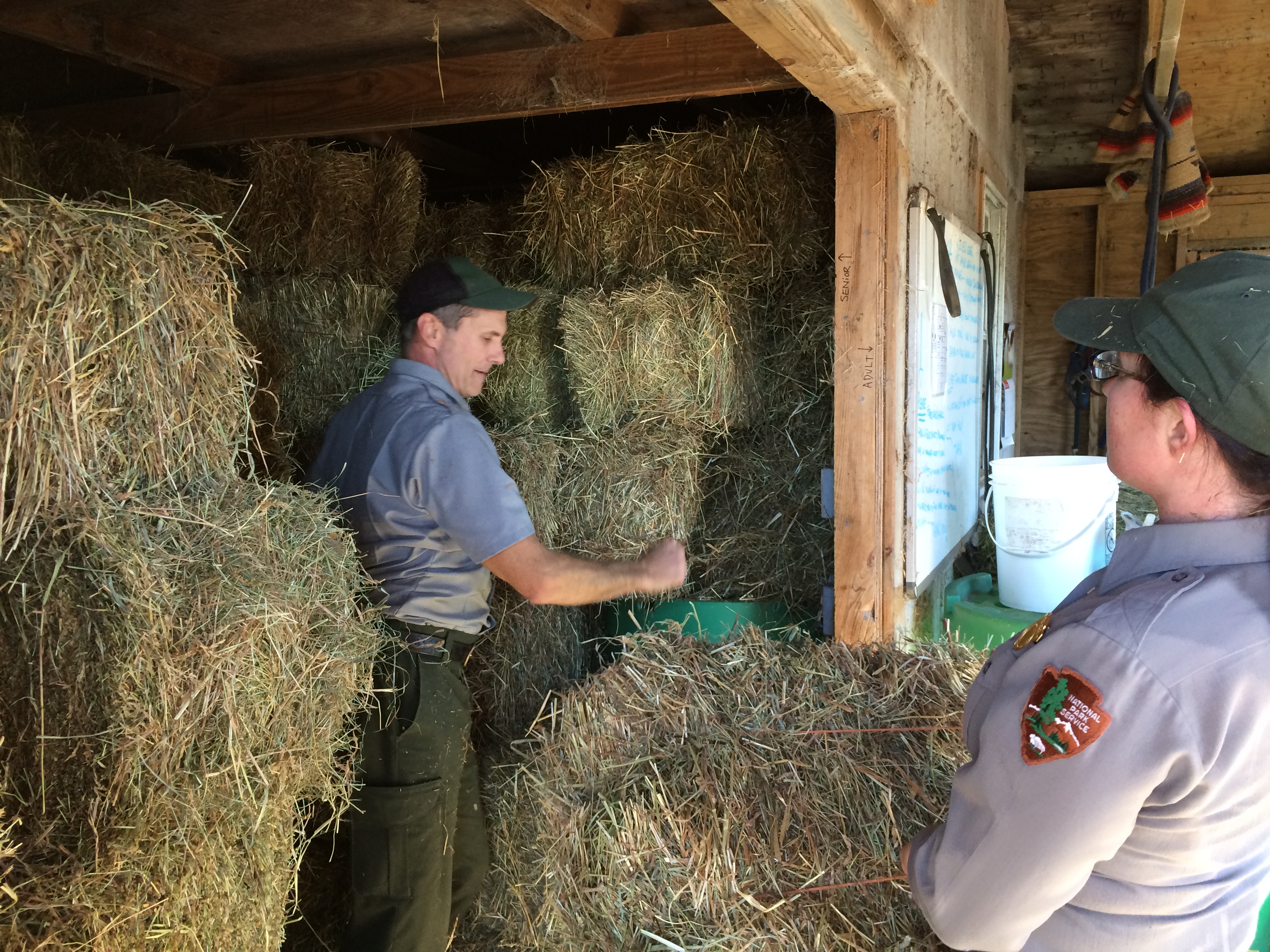 Maya sneaks a bite!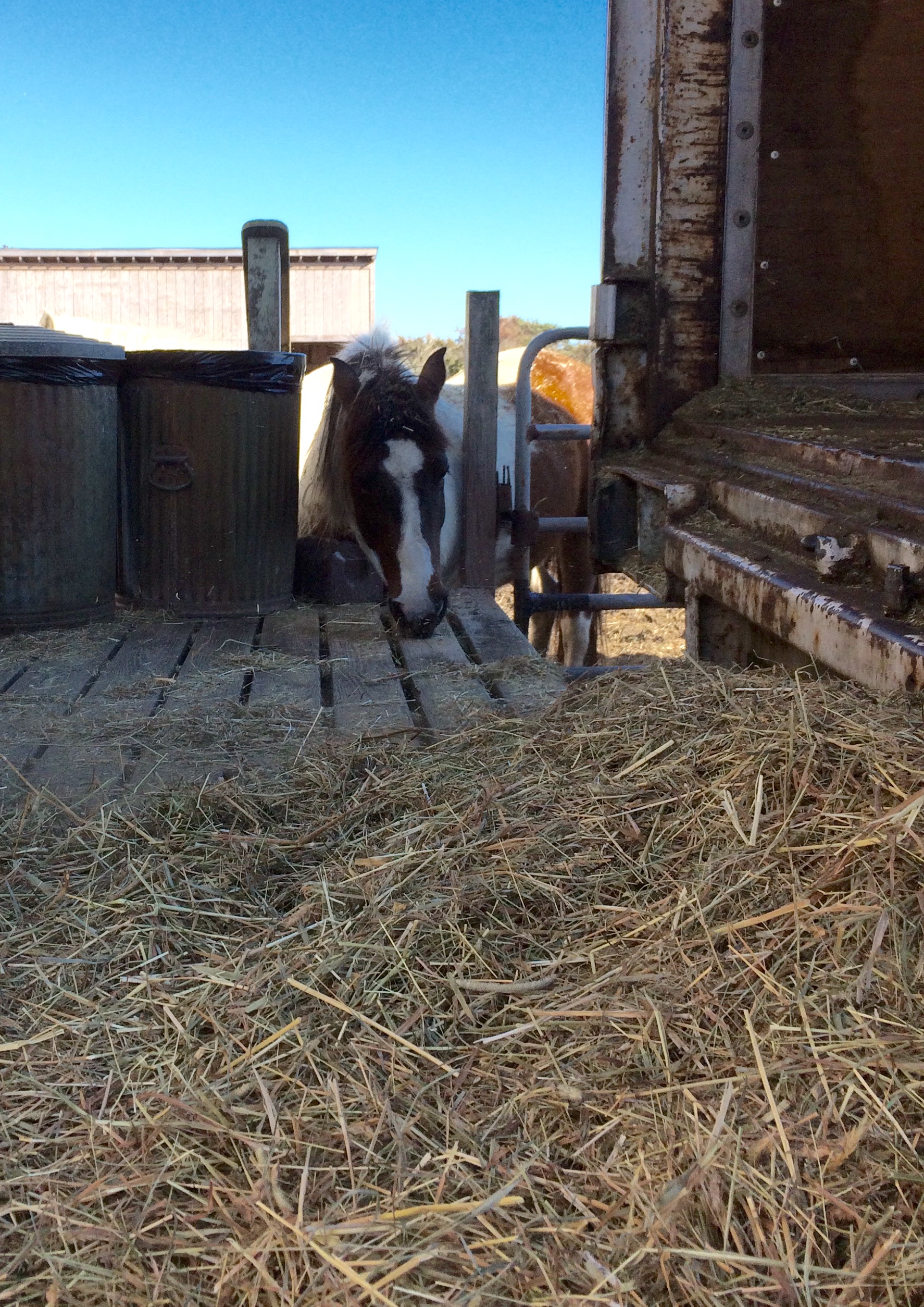 Ponies on Ocracoke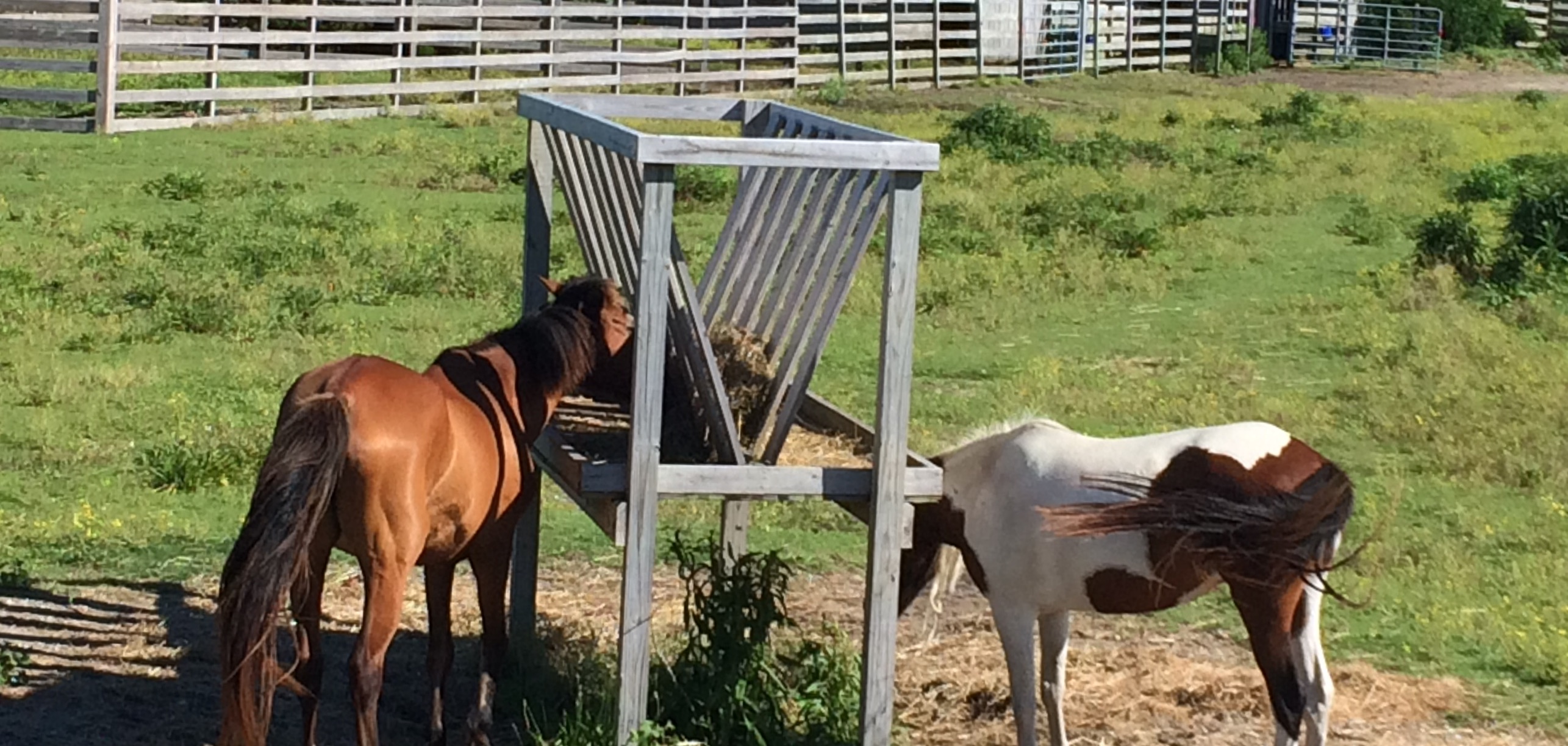 ---
Submitted by:
Jennifer Pierce
Interpretation District Supervisor