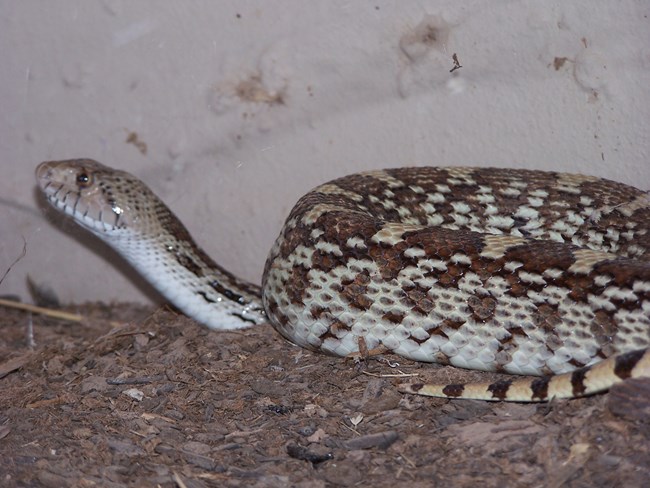 Watch for Animals
The animals who are resident in the park are protected by Federal Law. You may not injure or kill park wildlife even if it seems threatening to you. Snakes, bats, scorpions, rats, and other animals not desirable at your home may make this park their home. YOU are the visitor and you need to change your behavior to accommodate the park resident.
Do not place your hands or feet anywhere you cannot see clearly. You risk a confrontation with park wildlife if you are not watching where you are walking or where you are leaning with your hands.
Report your concerns to the park staff. Rangers will sometimes relocate a snake or other animal for the protection of both animal and visitor. DO NOT harass any park wildlife by chasing it, throwing anything at or near it, or trying to catch it yourself. Thank you for your help in protecting the park and all its special features.