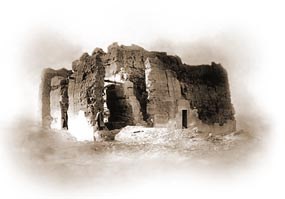 VISIT A VERY SPECIAL PLACE
Welcome and thank you for taking the time to visit our website. Casa Grande Ruins is the first archeological site to be preserved by the federal government and the fifth oldest unit in the National Park Service. Set aside as a federal land reserve in 1892, Casa Grande Ruins helped to spark the preservation movement in America. Because Casa Grande Ruins is a very special place with a story that transcends hundreds of years, the site was declared a National Monument in 1918.
The staff at Casa Grande Ruins is extremely dedicated to preserving the Monument for future generations and providing today's visitors with informative and educational experiences to ensure that your visit is both memorable and informative.
If at any time we can be of further assistance, please do not hesitate to ask. Our goal is to serve you in the most efficient and effective means possible.