Music Related Vendors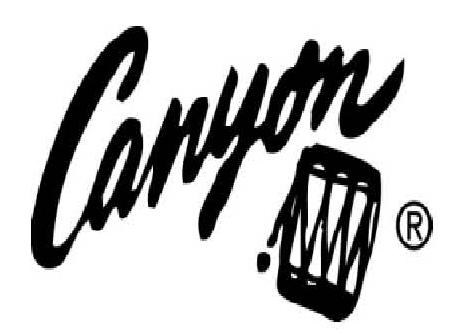 Canyon Records
One Music Fest sponsor that will host a booth at the event is Canyon Records, a company which has specialized in producing Native American music albums since 1951. Founders Ray and Mary Boley opened the first recording studio in Phoenix in 1948. Canyon Records' initial recordings were, for many Native Americans, the first opportunity to hear recorded music from their cultures. For more information visit www.canyonrecords.com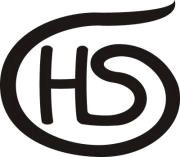 High Spirits Flutes
Another Music Fest sponsor, Odell Borg of High Spirit Flutes, will sell the fine Native American flutes he is noted for. Borg's heritage, German and Chippewa Indian, is reflected in the design and craftsmanship of his musical instruments. High Spirits Flutes will sponsor a children's booth where each child will receive a free small flute. Volunteer staff at the booth will help children paint and decorate their flute and begin to learn how to play. This booth has been a big hit with both children and parents at the past Music Fests. Learn more about flutes by going to www.highspirits.com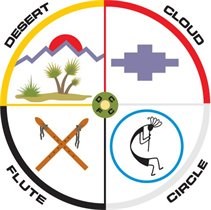 Desert Cloud Flute Circle
The Desert Cloud Flute Circle is located in southern Nevada. The meetings are open to anyone interested in playing the Native American flute, learning about Native American culture or just listening to Native American flute music. Consider joining the circle by visiting www.desertcloudflutecircle.net
Featured Artist: Gabriel Ayala
A member of Yaqui people of southern Arizona, Gabriel Ayala is at the forefront of a new generation of Native Americans making a career performing classical music. He earned a Master's Degree in Music Performance from the University of Arizona and has taught at all educational levels. He performs internationally and has appeared at the Poway Center for Performing Arts, John F. Kennedy Center for the Performing Arts, the National Museum for the American Indian, the Festival Internacional de la Guitarra Academica in Venezuela, and in the Musical Instrument Museum series called "Guitar Masters" in 2010. Ayala has been widely recognized for his achievements, including the Native American Music Awards "Best Instrumental CD" and the Canadian Aboriginal Music Awards "Best World Music." His newest release is Passion, Fire & Grace, a CD which showcases the genre "JazzMenco" created by Gabriel. You can learn more about Gabriel Ayala by visiting his website www.ayalaguitarist.com
Shades of Rez: Tim Blueflint
Tim Blueflint Ramel is a Native American fluteplayer, dancer, and singer from the Bad River Chippewa and Comanche. He is one of our featured performers during the Arts Fest. An avid Native American Dancer and Singer, Tim is highly regarded and sought after as an exhibition dancer at many pow-wows in the West. Tim Blueflint will be meeting with fans and selling his handmade flutes when not on stage. For more information please visit www.shadesofrez.com
Willow Creek Woodcraft: Elaine Churcher
A proud member of the Desert Cloud Flute Circle, Elaine Churcher sells handmade Native American style flutes made from a variety of different woods. Some of the flutes include handmade Zuni fetishes as an integral part of the design. You can discover more about the flutes by Willow Creek Woodcraft at www.willowcreekwoodcraft.com
Woodsounds Flutes: Brent Haines
Brent Haines, chemical engineer, has left his mark on the Native American style flute. From the very first time he played the flute, he began researching the fine details of flute design. He even applies his engineering experience to computer modeling. Brent constantly travels to different regions in search of the right wood for the right sounds. It is all in search of "the beautiful sound that feeds the spirit and inspires our craft." Learn more at www.woodsounds.com
Flute Maker: Sacred Winds
Musician and artisan Jaime Muenala creates flutes from cedar, rivercane, as well as clay. He also creates a variety of rattles, some gourd, and others deerskin. He will have CDs of his music available for purchase, too.
Mad Max Flutes: Max Skabelund
In his many years of flute making, Max has become a master craftsman of the trade and is well-known in local flute circles for his ability to create flutes that have a unique mellow sound and play easily with good volume. No two flutes are exactly alike. He commonly uses walnut, cedar, mesquite, cherry and a few other exotic woods like Purple Heart. For more information please visit madmaxflutes.com
Flute Player, Master of Ceremonies: Travis Terry
Multiple 'Nammy' (Native American Music Award) Award Winner, and High Spirits recording artist. Travis Terry is Akimel O'odham. He was born in Sacaton, Arizona and is a member of the Gila River Indian Community. We are honored to have him serve as our Master of Ceremonies for the Music Fest. Surrounded from childhood by music and instruments of long ago, Terry is a self-taught musician. He writes the majority of songs he performs with inspiration from his indigenous O'odham culture, the heritage of the Dine' (Navajo), and his love of special places such as Canyon de Chelly, where he now lives with his wife Cara, a proud member of the Navajo Nation. Travis' CDs-Monument Valley, Canyon Shadows and Echoes of the Canyon Wall-will be available at the Music Fest. His other recordings include Navajoland with Alain Briot and Sacred Places, a DVD produced at USS Arizona Memorial.
Native American Flute Instructional Material: Sherry Vames
Sherry Vames is known for her flute journey workshops, Native American style handcrafted flutes, and the use of instructional materials such as the book The Native American Flute: Understanding the Gift written by John Vames which comes with an instructional CD.
Featured Artists: Aaron White and Anthony Wakeman
Etched in the Native traditions of Mother Earth, the music of Aaron White (Navajo/Ute) and Anthony Wakeman (Pottawatomi/Lakota) call to the heart and soul of all life. Aaron White, a founding member of Grammy nominated Burning Sky, and acclaimed cedar flutist Anthony Wakeman will perform a set of introspective songs meant to heal the heart and soul. Like a cascade of water trickling through canyons mixed with winds swirling up from the prairies, the sounds of acoustic guitar and cedar flute summon inner calm and quiet strength. Their new CD, Handprints of our People, will be available for purchase and autographs.
Raven Wing Flutes: Frank Harter
"Crafting fine block flutes in the Native American style has been our passion for over a decade. We recently added our rim-blown flute line, as well as bamboo flutes in a variety of tunings. We stay committed to bringing you the best possible quality at a reasonable price. All our flutes are made using a bored out construction method insuring bore size accuracy and consistency." Learn more at www.ravenwingflutes.com
Last updated: January 18, 2013