Operating Hours & Seasons
Casa Grande Ruins National Monument is open every day of the year from 9:00 a.m. to 5:00 p.m. except Thanksgiving Day and December 25th when we are closed. The park has an automated gate that will open a 9 am and close at 4:45 pm. Visitors will be able to exit the park after 4:45 pm but no new entry is expected as all visitors will leave the park, including parking lots, picnic area, visitor center, and historic area, at closing.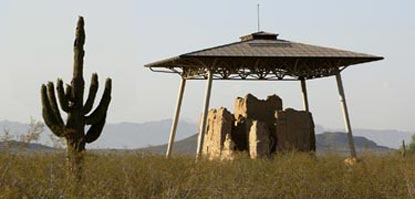 Please Note: Casa Grande Ruins National Monument changed visitor hours to 9:00-5:00 beginning May 1, 2009. We apologize if you were relying on old materials or guidebooks, but we are not open and prepared for visitors until 9am.