Operating Hours & Seasons
Casa Grande Ruins National Monument is open every day of the year, except Thanksgiving, Christmas, and Independence Day. The park gate opens at 9 am and closes 15 minutes prior to closing time, with access for exiting the park still available on the outgoing side.

Fall & Winter & Spring Hours of Operation:
9 am - 5 pm (October 1 - April 30)
Summer Hours of Operation:
9 am - 4 pm (May 1 - September 30th)
At closing time, visitors need to exit all areas of the park, including parking lot, picnic area, visitor center, and historic area.

Please Note: Casa Grande Ruins National Monument implements operating hour changes during the summer season and during our fall/winter/spring season. Please do not rely on old materials, guidebooks, or other websites that may not contain accurate information. Please use this website for the most up-to-date information about the park.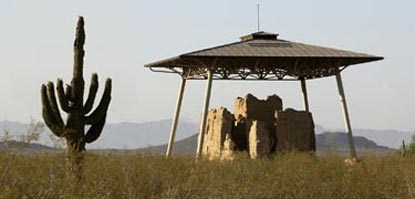 Last updated: June 2, 2019