Guided Tours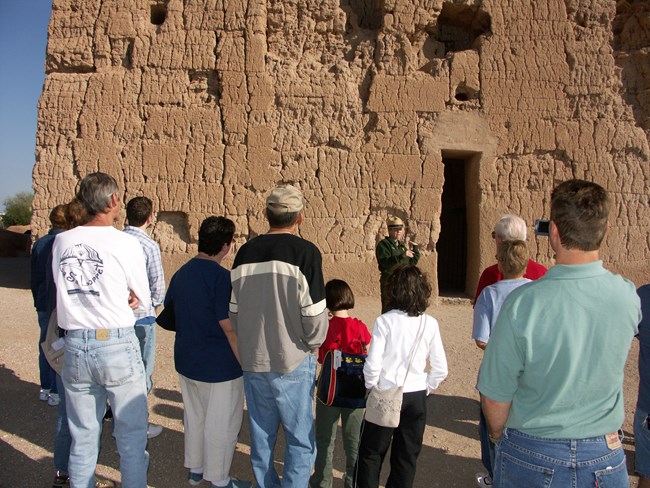 Currently, only self-guided tours are available.


Tours Inside the Great House
No tours or individual self-guided tours enter the Great House due to safety and resource protection concerns. There are bats, insects, birds, and other animals who make the Great House their home or hotel. Most of these residents, or their droppings, are unhealthy for humans. The wear and tear on the Great House from tours would also do permanent damage. And, as discovered after a 1974 earthquake, there isn't much holding the Great House together so it is best we leave it be.

Fees and Reservations
Entrance to Casa Grande Ruins National Monument is free. Unless you are bringing a group of 15 people or more, or if you need special accommodations, there is no need to make a reservation in advance. Special tours such as backcountry archeology walks are sometimes offered in the spring. Please contact the park for more information.
Last updated: December 15, 2021