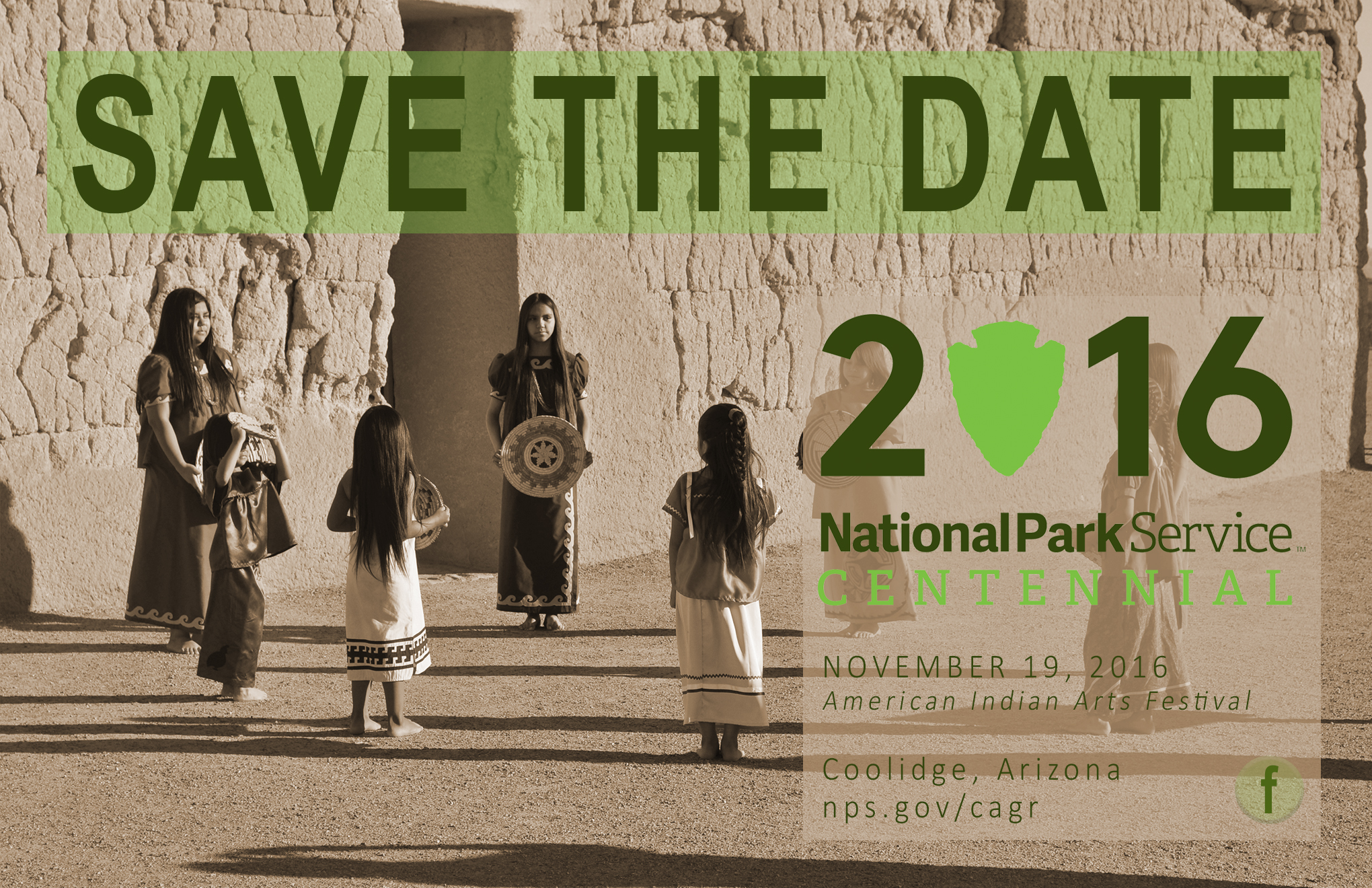 We are working on the 2016 American Indian Arts (and Music) Festival.
This festive event celebrates the connection and continuity of prehistoric and current American Indian cultures through music and other arts. Visitors experience a blend of prehistoric and modern Native American instrumentation, music and dance; they also observe American Indian crafters and artisans engaged in the production of traditional and contemporary cultural items (available for purchase). Authentic American Indian foods provide a tasty accompaniment to the rhythms of the past and the present.
The next Arts Fest is Saturday, November 19, 2016. We are now accepting applications for vendor/exhibitors or performers. Please contact the park Centennial Coordinator, Nina Fader, with your questions and requests.
A few changes to the Festival include:
-2016 Fest will be fee free! No entrance fee charged at the park that day.
-Pets are NOT invited to the Festival. Please leave your beloved animal at home. The amount of people attending as well as the already stressed park resources has led to this request. Thank you.