Accessibility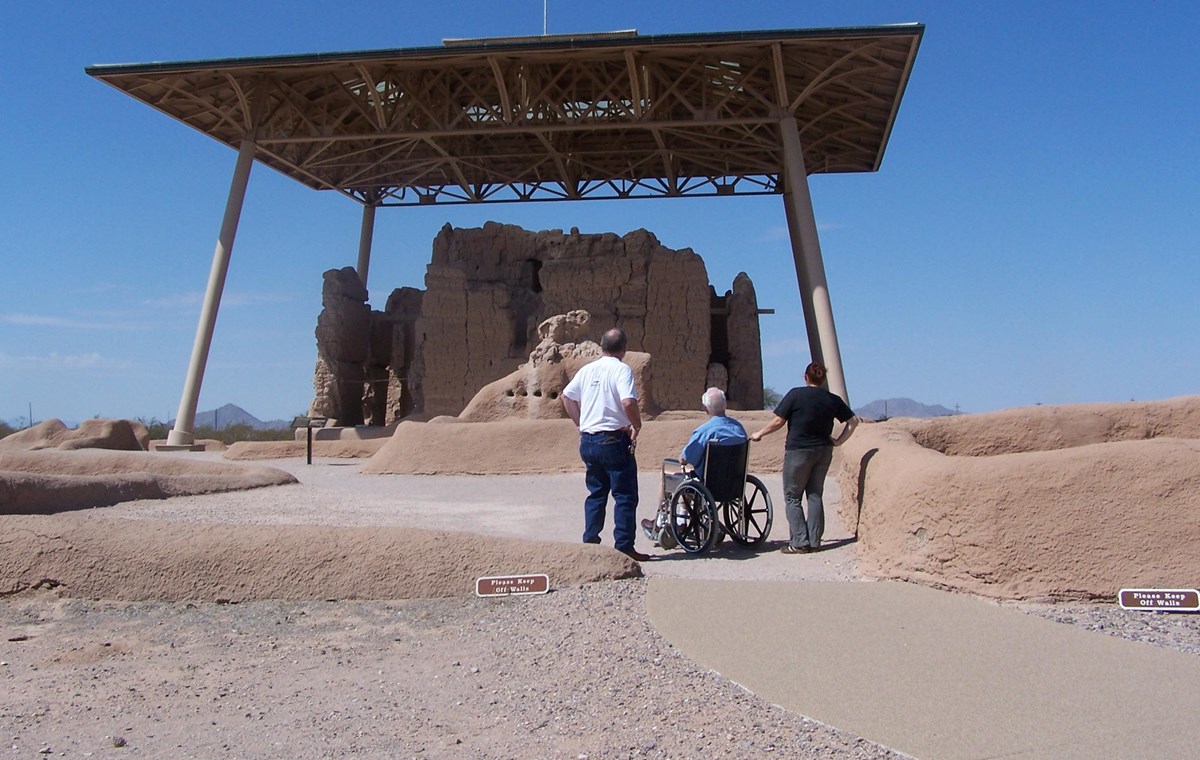 The staff of Casa Grande Ruins National Monument is quite proud of the park and its long history. It is our wish that all visitors can enjoy the park and its story. If you encounter barriers or problems during your visit, please contact us.

Here are some of the accessible features incorporated into the park offerings:
Parking and Park Access
-Designated, reserved parking spaces near the visitor center entrance and near the covered picnic area for mobility impaired with marked vehicle identification (hang tags or vehicle tags)
-Solid paving to visitor center, restrooms, and shaded interpretive ramada area complete with curb cuts
-Automatic push button door openers for front and rear visitor center doors
-Hard packed ground in ruins and picnic areas
-Ramp overlook for the ancient ballcourt
-"Touch table" of Sonoran Desert artifacts for handling by all visitors (currently unavailable)
Seating
-Choice of seating in shaded interpretive ramada area including seat options with backrests
-Choice of seating in visitor center movie area including seats with backrests
-Bench seats available outside of the visitor center with backrests and arm rails
Park Film
-Captioned movie with open captions playing at all times
-T loop in movie area that can be used by anyone with a T coil in their hearing aids
Available on Request
-Audio transceivers for hearing impaired watching park film
-Audio description transceivers for visually impaired watching park film
-Copies of the main park brochure in braille
-Simple mechanical wheelchair available for loan while touring the ruins
-Available America the Beautiful access passes for qualified US citizens or permanent residents. Please read the information under Fees for more details.
Last updated: December 15, 2021