Historic Figures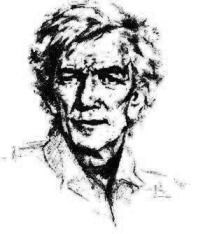 Padre Eusebio Francisco Kino was born on August 10, 1645 in Segno, Tirol (now Italy). He joined the Jesuit order in 1665 and was sent as a missionary to Spain's colony in Mexico in 1681. Two years later, he began a long-term mission in what is now southern Arizona, founding many missions, including San Xavier del Bac near Tucson. He conducted around 40 expeditions throughout the region and is credited with being the first European to visit the large Hohokam ruin which he named "Casa Grande" (Great House) in 1694. Kino's missionary work among the Pima Indians, along with his extensive explorations, books and maps, remain his legacy to this day. Padre Kino died in Magdelena, Mexico, on March 15, 1711.
For more information on Padre Kino try:
Tumacácori National Historical Park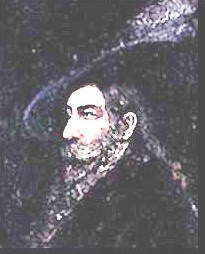 Juan Bautista de Anza was born in July, 1736, in Sonora, Mexico. Following his family's military tradition, he joined the Spanish militia in 1751. By 1759 he was made captain of the Tubac Presidio and became famous for his skills in fighting Apaches throughout the region. In 1775, he led an expedition to establish a colony and presidio at San Francisco Bay. While camping for a night near the Casa Grande ruins, two friars with the expedition made the first measurements of the Big House. The following year, Anza was made commander of all troops in Sonora, and in 1777 he became the Governor of New Mexico. He died on December 19, 1788 and was buried in Arizipe, Sonora, Mexico.
For More information about de Anza try these nps.gov pages:
Juan Bautista de Anza National Historic Trail
Tumacácori National Historic Site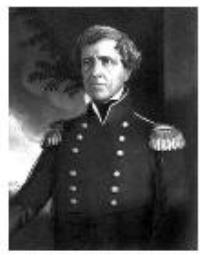 General Stephen Watts Kearney was born August 30, 1794, in Newark, New Jersey. Following two years of college, Kearney joined the New York Militia and began a military career that would last for thirty-six years. He spent most of that time traveling throughout the western frontier, exploring, mapping, visiting Indian tribes and keeping the peace. He fought in the War of 1812, and again during the Mexican War of 1846 in which he served as Commander of the Army of the West. While leading an expeditionary force to occupy New Mexico and California, Kearney stopped briefly at Casa Grande Ruins. Journalists accompanying Kearney wrote articles about the ruins which increased public interest in the site. By 1847, Kearney was promoted to brevet-major general and was appointed governor at Vera Cruz and Mexico City. He contracted a serious illness while in Mexico and returned to his home in St. Louis where he died in 1848.
Learn more about Kearney at these nps.gov pages:
Fort Scott National Historic Site's Mexican War pages
Bent's Old Fort National Historic Site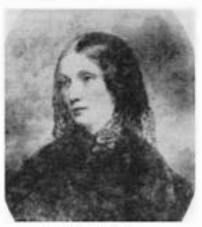 Mary Hemenway
was born in 1829, the daughter of Thomas and Mary Tileson, an old New England merchant shipping family. She married Augustus Hemenway, a successful Boston merchant, and after his death in 1876, went on to use her wealth and influence for educational and philanthropic projects. One such project was the Hemenway Southwestern Archaeological Expedition which Mrs. Hemenway financed from 1887 to1888. When members of the expedition visited the Casa Grande, their report on the extensive vandalism they found there prompted Mrs. Hemenway to mount an effort to save the ruins. The result was the establishment of Casa Grande Ruins as the first federal prehistoric and cultural reservation by President Benjamin Harrison in 1892. Mrs. Hemenway died two years later in 1894.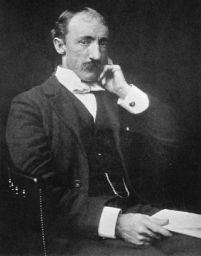 Frank Hamilton Cushing was born on July 22, 1857, in Northeastern Pennsylvania. He published his first scientific paper at age 17, and two years later, after a short term at Cornell University, was appointed curator of the ethnological department of the National Museum in Washington, D.C. While participating in a Bureau of American Ethnology anthropological expedition to New Mexico, Cushing immersed himself in the Zuni culture, became a full tribal member in 1881 and developed several new anthropological methodologies in the process. In 1886, Cushing persuaded philanthropist Mary Hemenway to finance an expedition to the Southwest with Cushing as leader. The Hemenway Expedition focused on several ancient sites, including Casa Grande Ruins where Cushing directed the first recorded excavations in 1887. After ill health forced him to turn the expedition over to Jesse W. Fewkes in 1889, Cushing continued to explore and research past and present Native American cultures until his untimely death in 1900.
For more information on Cushing try:
New Mexico Office of the State Historian article by Richard Flint and Shirley Cushing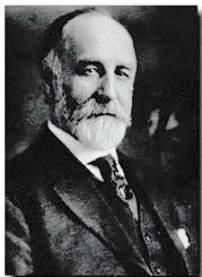 Dr. Jesse W. Fewkes was born on Nov. 14, 1850, at Newton, Massachusetts. Educated at Harvard and the University of Leipzig in natural history and zoology, he went on to achieve a high standing in the fields of ethnology and archeology as well. By 1895, he was the ethnologist of the Bureau of American Ethnology in the Smithsonian Institution. His studies of the ethnology and archeology of the American Southwest brought him to the Casa Grande ruins where he took charge of extensive excavations and repairs between 1906 and 1908. He identified most of the archeological sites, producing reports, maps and drawings still used at the monument today. Dr. Fewkes' illustrious career continued with his appointed to Chief of the Smithsonian's Bureau of American Ethnology from 1918 to 1928. He retired in 1928 and passed away two years later.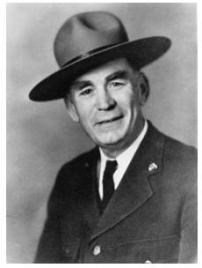 Frank Pinkley
was born on May 27, 1881, near Chillicothe, Missouri. Diagnosed with tuberculosis, he moved to Arizona for his health in 1900. The following year, he accepted a position with the U. S. General Land Office to be the first permanent, on-site custodian at the Casa Grande Ruins reserve. Pinkley's strong vision and organizational skills brought him increasing responsibilities after the National Park Service took over in 1918. By 1923, he was promoted to Superintendent of all Southwestern Monuments, and over the next 17 years, he set professional standards for his employees and provided them with improved facilities, many which can still be seen today. At Casa Grande Ruins, the large shelter roof, support buildings, and the entrance road and parking lot are all due to Pinkley. On February 14, 1940, Frank Pinkley gave an opening address to a conference of Southwest Monument custodians and died of a heart attack immediately after, his work finally done.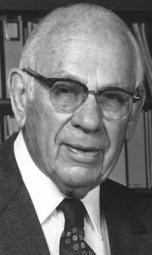 Dr. Emil W. Haury
was born on May 2, 1904, in Newton, Kansas. He graduated from the University of Arizona in 1927 with a bachelor's degree in archeology, followed in 1934 with a Harvard Ph.D. In 1937, he became an assistant professor at the University of Arizona and head of the Department of Archaeology. The following year Dr. Haury was promoted to full professor and appointed the Director of the Arizona State Museum. Dr. Haury's career took him throughout the southwest, providing him with a wealth of experiences and a deep understanding of the region's prehistory. His supervision of the extensive excavations at the nearby Hohokam site of Snaketown in the 1960's produced a wealth of material and information that continues to be a source of archeological study today. Internationally respected for his work, Dr. Haury had a profound and lasting influence on modern archeology. He passed away at his home in Tucson, Arizona, on Dec. 5, 1992.
Last updated: February 24, 2015